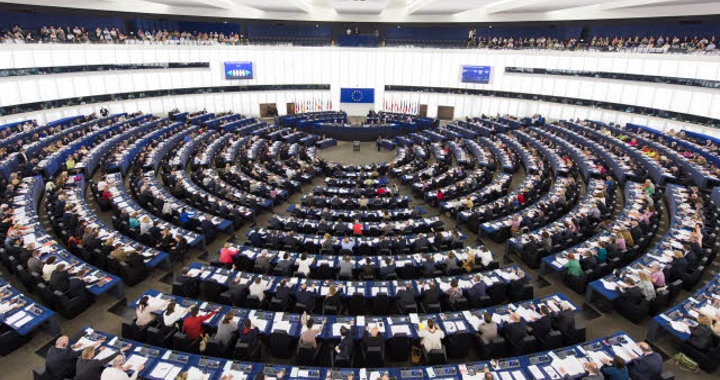 IBNA Special Report
Pristina, March 12, 2015/Independent Balkan News Agency
By Elton Tota
European Parliament (EP) has approved on Wednesday a resolution on the progress of Kosovo proposed by MEP Ulrike Lunacek.
For the sixth time in a row, the European Parliament called on the European Union to exert its influence upon the five member countries which have not yet recognized the independence of Kosovo.
The resolution states that the recognition of Kosovo would further normalize relations between Kosovo and Serbia and it would bring Kosovo further to the EU.
Latvian State Secretary for Europe, Kalnina Lukashevica, stressed on behalf of the Council of Ministers of the European Union that the results achieved in the talks with Serbia and reforms in Kosovo are the main prerequisites for the entry in force of the Stabilization and Association Agreement between Kosovo and EU.
Lukashevica and the European Commissioner, Johannes Hahn underlined that authorities in Kosovo have made significant progress in the approval of laws. But, according to them, the approved laws must be applied.
One of the main challenges relates to the functioning of the legal system and the independence of the judicial system along with the fight against corruption, organized crime and the creation of the special tribunal for wars of crime in Kosovo.
The EP document states that "MEPs believe that work must continue in order to transfer power from EULEX to the authorities of Kosovo. However, the government and institutions must offer clear signals of resolve in the fight against corruption and organized crime in all levels".
Special rapporteur on Kosovo, Ulrike Lunacek said that authorities in Pristina must win the fight against corruption.
This resolution states that Kosovo must give priority to the good relations with neighboring countries and cooperation with the special tribunal for war crimes. "This will help Kosovo face its past".
The adopted resolution also demands the speeding up of the process of the visa liberalization for the citizens of Kosovo, while Brussels' institutions are asked to sign the Stabilization and Association Agreement as soon as possible, as this would contribute to the economic development of Kosovo.
The EP admits that efforts must continue in order to create the association of Serb majority communes and to bring the Albanian ethnic group closer to the Serb ethnic group. The resolution also calls for the freedom of media and rights of minorities to be respected. This document calls upon the authorities to continue their fight against criminal rings who traffic human beings. /ibna/