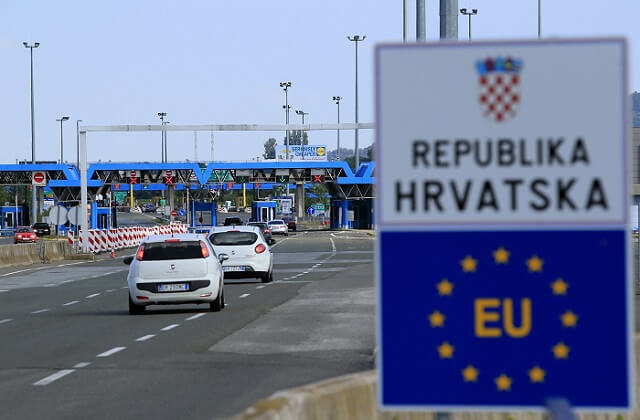 The European Parliament Committee on Civil Liberties, Justice and Home Affairs on Friday called on EU member states to take the necessary steps to admit Croatia, Bulgaria and Romania into the Schengen Area and for a prompt return to normality to ensure freedom of movement and overall economic recovery.
The European Parliament calls on the Council and the member states "to increase their efforts to achieve the completion of Schengen integration with all member states," according to a draft resolution that was voted in by the Committee on Thursday evening.
The resolution on the situation in the Schengen area following the Covid-19 outbreak was backed by 53 Committee members, 6 were against and 6 abstained from voting. It is expected to be put to a vote at a plenary session of the European Parliament scheduled for 17-19 June.
On 22 October 2019, the European Commission confirmed that Croatia had met the conditions and is prepared to enter the Schengen Area and called on the Council to admit Croatia into the area without internal border controls.
The Commission's evaluation of Croatia's preparedness for the Schengen Area has not been on the Council's agenda yet and all member states need to approve that decision while the European Parliament issues its opinion.
Bulgaria and Romania received a positive evaluation in 2011 but have still not joined the area because there is no consensus among the member states.
The proposed resolution notes the Parliament's readiness to express its opinion on the full application of the provisions of the Schengen acquis in Croatia as soon as the Council requests it.
Speaking about the influence of pandemic on Schengen Area, Civil Liberties Committee Chair and rapporteur Juan Fernando López Aguilar said: "For the vast majority of EU citizens, the Schengen area constitutes one of the greatest achievements in the history of the EU, and it has never before experienced the outbreak of such a serious pandemic on its territory. I strongly deplore any unilateral or disproportionate measures by the individual Member States to impose border restrictions upon the other Member States without communication or a clear and limited timeframe. All actions meant to restore a fully operational Schengen area must be coordinated at EU level and fully respect the principle of non-discrimination"./ibna