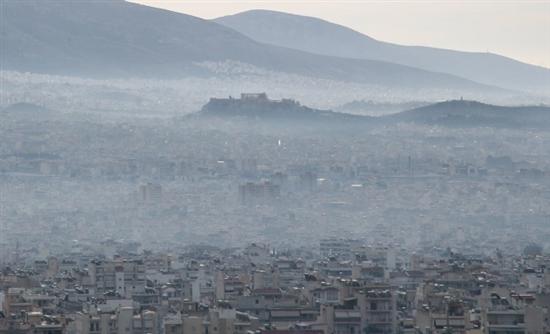 Athens, December 24, 2015/Independent Balkan News Agency
By Olga Mavrou
Unhealthy smog is back because of fireplaces in Athens and other cities, due to the crisis. With the fall of temperatures many Greeks who can not afford electric heating or gas and heating oil, turn to wood and biomass. Since 2009 stoves and fireplaces increased firewood and charcoal consumption, which in their turn increased the levels of particulate matter (PM10). The Ministry of Environment watches closely the levels of PM10 and because of their increase, asks citizens not to use fireplaces for the next days because weather conditions (lack of winds) will intensify the pollution.
The average (for 24 hours period) acceptable value of fine particles in the atmosphere is 50 micrograms per cubic metre -higher levels pose great risks to children,  elderly and people with chronic lung disease and asthma. On December 19th the levels of PM10 were twice the acceptable (94 μg/m3 in Athens and other areas) and on December 21st  were once more above acceptable levels.
The Ministry of Environment asks citizens to try to avoid using for fuel, wood or biomass or other combustibles that release PM10.