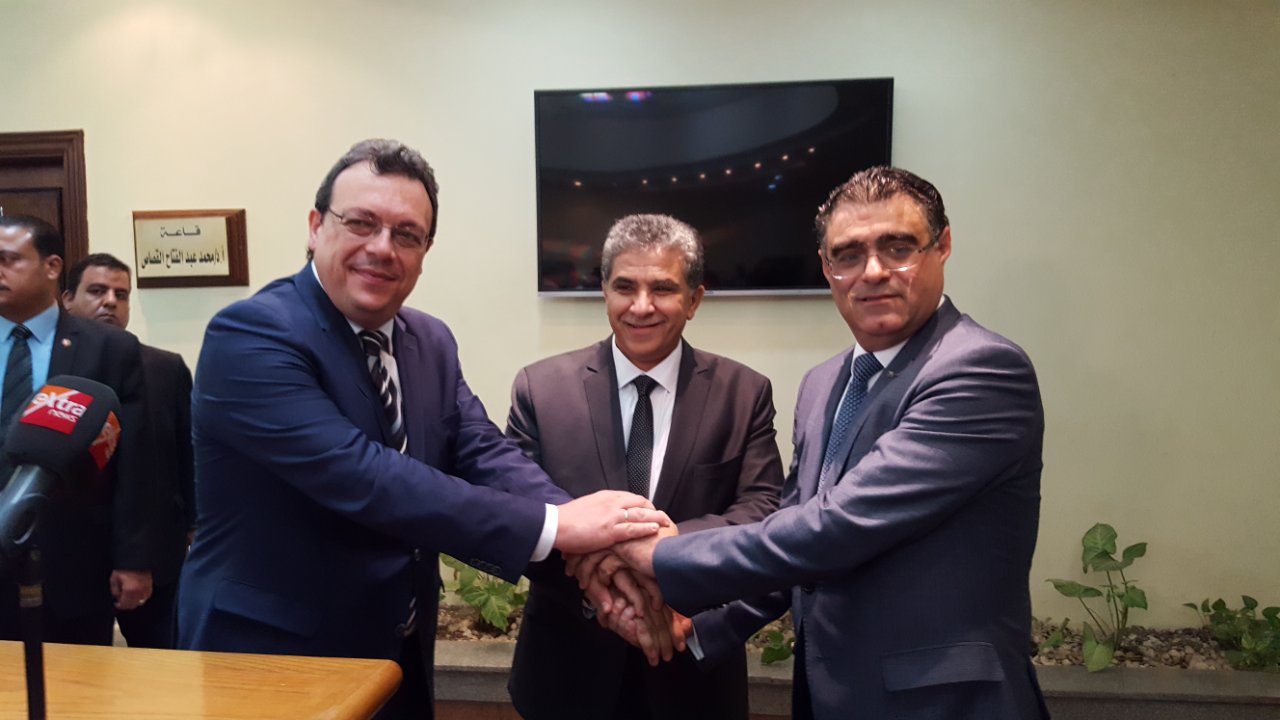 The Cyprus Minister of Agriculture, Rural Development and Environment, Nicos Kouyialis, had a meeting today, in Cairo, with the Ministers of Environment of Egypt, Khaled Fahmy, and Greece, Socrates Famellos.
The meeting was held in the framework of the trilateral cooperation of the three states, as it was set in the high level meeting of the President of the Republic of Cyprus, Nicos Anastasiades, the Prime Minister of Greece, Alexis Tsipras, and the President of Egypt, Abdel Fattah Al-Sisi, in Egypt, in October 2016
The three Ministers adopted a Joint Statement and agreed on the implementation of specific measures for the enhancement of the cooperation of the three countries in five priority areas, regarding the protection of the environment. The main area is the protection of the Mediterranean Sea and the readiness to handle an undesired pollution incident from the intense exploratory activity for hydrocarbons. Additionally, issues were discussed and actions were adopted for cooperation in the fields of the management of domestic solid waste, the bio-diversity, the protection of nature and coastal areas and the adjustment to the climate change.
An action plan was agreed and adopted, while timeframes were set and each country agreed on the implementation of specific immediate and medium-term measures, the results of which should be presented in the next high level meeting to be held in Cyprus in October.
Kouyialis has undertaken, inter alia, the organization of a business conference in Cyprus next September, in order for the private sector to get involved in the effort of strengthening the trilateral relations and promoting sustainable developments, creating, at the same time, green work positions.
Minister Kouyialis addressed an invitation to his counterparts to hold the next Ministerial Meeting in Lefkosia next September./IBNA
Photo: pio.gov.cy