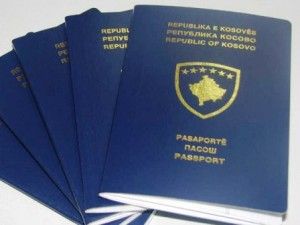 Sarajevo, October 24, 2015/Independent Balkan News Agency
By Mladen Dragojlovic
The visa regime with Kosovo is costing BiH economy loses of about one million Euro per day and, if this regime continue in the future, a whole market with two million potential customers will be lost for BiH companies.
This warning was sent from the first of two days of Kosovo-BiH business Forum, which is held in Sarajevo. More than 60 entrepreneurs take part in the Forum in order to discuss ways to improve the cooperation between BiH and Kosovo companies. The mutual conclusion is that the nullification of the visa regime is essential.
Vice President of Chamber of Commerce of Federation BiH, Mirsad Jasarevic, said that research performed by this Chamber show that 50 percent of companies from Kosovo, which cooperate with companies from BiH, would change business partners.
"All countries in region increased trade with Kosovo; it is only with BiH that trade is declining. One of the main reasons is the visa regime which prevent business partners to meet and discuss their cooperation", Jasarevic said.
He added that, before the visa regime was established, BiH had sufficient in trade with Kosovo, but after that "breaking point", trade dramatically dropped. As Jasarevic said, it is absurd to lift barriers and BiH is doing all it can to lead the cooperation the opposite way. He said that Serbia, which has the most complicated relationship with Kosovo, allowed citizens to cross the border with ID card, without a passport.
Avni Krasniqi, from Delfin LDT Pristine, agrees that it will be better to communicate without the limits of visa. He added that, for Kosovo citizens, it is easier to get a USA visa than a BiH one.
"It is not good that business depends on state institutions. We are in the same region and recently we were one economy. We don't know why it is happening and why institutions do not lift all fences to allow us to make business relations", Krasniqi pointed out.
It seems however, that the wishes of entrepreneurs will remain unrealized. BiH Minister of Foreign Affairs, Igor Crnadak, announced that the visa regime will not be suspended and BiH will not recognize Kosovo in this mandate.
"BiH wants to do everything to facilitate the movement of people, goods and services and make it as normal as it is possible. But, the suspension of visa regime with Kosovo will not be discussed in BiH Council of Ministers in this mandate", Crnadak clarified.
He added that the European Union also didn't suspend the visa regime for Kosovo citizens.
BiH and Kosovo entrepreneurs who gathered on the Forum will send an initiative to BiH Council of Ministers to consider all possible ways to ease the communication between Kosovo and BiH. As things stand, Kosovo citizens must go for a visa to Skopje and BiH citizens to Tirana or Zagreb.