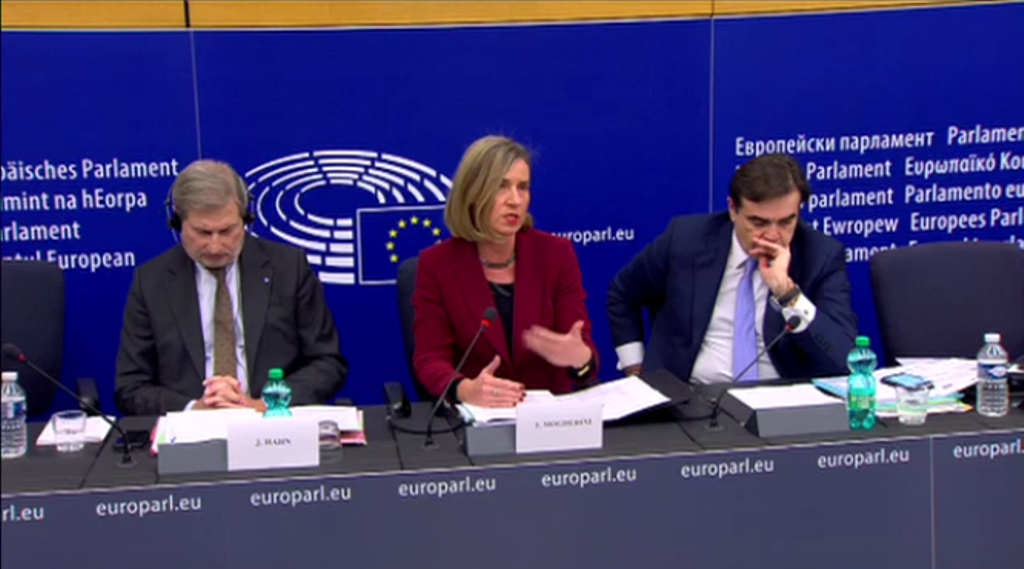 "Western Balkan countries are part of Europe geographically. They share the same history with the countries of the European Union, cultural heritage, challenges and interests. This is our message today: we need to share a joint future within the European Union".
These were the words of the head of EU diplomacy, Federica Mogherini during today's presentation of the EU's Enlargement Strategy for the 6 countries of Western Balkans, where Albania is also part of.
Mogherini praised the approach Albania and Montenegro have applied in their foreign policies.
"We have seen and we see many reforms that continue to take place in the region. We have seen determination in these reforms. The Balkan leaders are determined to take their countries to the EU and the direction is clear", Mogherini said.
Mogherini said that there's still not a clear date, but the perspective and vision remain clear. "This is not only valid for those countries which have launched the talks, but for other countries too. This strategy is the EU's first step. In the months to come, there will also be other steps", she said.
Meanwhile, the head of the EU diplomacy said that this spring will be an important one for Albania.
The EU ambassador to Tirana, Romana Vlahutin has reacted immediately after the speech delivered by the head of the EU diplomacy by saying that:
"In fact, Albania has a real chance to move forward with the negotiations. The process does not set any limits in terms of the speed that a country can progress with. The more reforms it undertakes, the faster it will achieve its target. Albania has done a lot of work". /balkaneu.com/