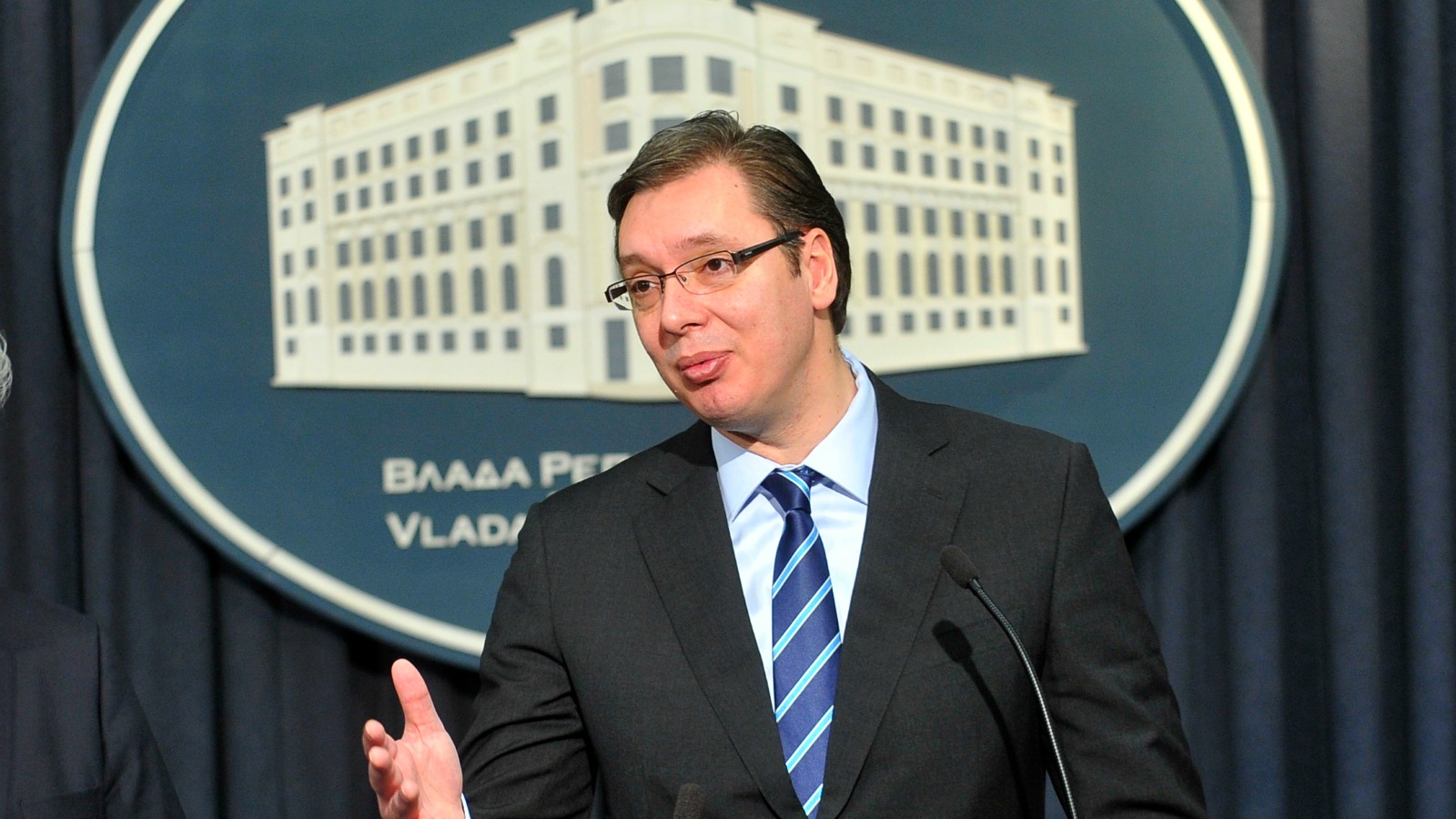 The only objective of Pristina is to seize the north of Kosovo; Pristina is not interested in creating the Community of Serb Municipalities (CSM), in accordance with the 2013 Brussels Agreement, said president Aleksandar Vucic recalling that the deadline for establishing the CSM expires on August 4.
When asked by the reporters "what is going on with the CSM, taking into account that the European Union insisted that it (its establishing) has to be done", Vucic replied: "Nothing".
"Nothing, as usual. The deadline expires on August 4. You remember what I had told you before? I had told you that nothing would happen", Serbian president said on Tuesday.
According to him, Pristina has "only one" objective. "And that is to seize the north of Kosovo".
Vucic also said that England wants Serbia to recognise the independence of Kosovo "in full capacity". "And that does not represent any kind of compromise solution", he added.
"They would not define that in such way, but what they want is Serbia to recognise Kosovo and Metohija's independence", Vucic said alluding to the United Kingdom.
"From their point of view, that should resolve things. Such a solution would offer nothing to Serbia. That is not a compromise, and Serbia wants a compromise", Vucic stressed.
He also commented the Kosovar FM's claim that Serbia delivers weapons free of charge to certain countries in return for their withdrawal of recognising Kosovo's independence. Serbia sells weapons, it does not deliver it as a gift, Vucic underlined, reacting to Behgjet Pacolli's statements.
The Serbian President said he was proud of the country's defence industry's performance. State owned company "Jugoimport SDPR" sells weapons and gains profit, Vucic highlighted.
"Our job is to earn as much money as possible. Last year we had record sales. I believe that this year we are going to sell even more weapons", Vucic said.
He concluded that Serbia has nothing to be ashamed of regarding the export of weapons and that he does not know what the point of the "accusations" from Kosovo was… / IBNA