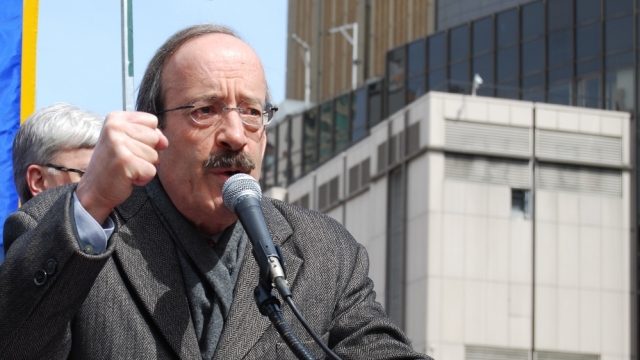 Pristina, February 22, 2014/Independent Balkan News Agency
By Elton Tota
American Republican, Elliot Engel says that normalization of relations between Kosovo and Serbia is key to the development of the two countries and the stability of the region.
"The last 12 months have been important for Kosovo. In April 2013, Kosovo signed a historical agreement with Serbia, with the support of EU, for the normalization of relations between the two countries. In October, the European Union started its negotiations with Kosovo for an agreement which would bring the country closer to Europe. In November, Kosovo held local government elections which marked an important step toward its multi-ethnic democracy", underlines Mr. Engel, a strong supporter of Albanians in the US senate.
According to him, bearing in mind the situation where Kosovo was a decade ago, this is a big progress, although there are still several challenges to be tackled.
"In spite of the achievements that have been made, there are still challenges. Unemployment rate in the country is very high. Corruption remains a concern, while cross ethnic trust and cooperation must be improved. The consolidation of democracy, prosperity and security in Kosovo and Balkan is yet to be achieved", added Engel.
According to Engel, there are three main factors to secure sustainable success of Kosovo and its neighbors.
"First of all, United States must remain actively engaged in Kosovo and the region. Recent history has shown that progress in the Balkan has always been accompanied by a high level of attention from the USA and now, when Kosovo is consolidating its achievements, we cannot deter our attention and sources. We have invested a lot in Kosovo and we need to remain focused in order to keep the process in the right path. Secondly, the normalization of relations between Kosovo and Serbia is crucial for the development of the two countries and for the stability of the region. Both of these countries must move forward based on last year's achievements and tackle difficult  tasks of the implementation of April 2013 agreement. This means that Kosovo must continue with the integration of Serbs and other minorities and Serbia must dismantle parallel structures in the north of Kosovo, which are a constant sources of the lack of stability. Here, I once again see the key role of the United States in support of the implementation process.
Lastly, the best way to consolidate democracy, prosperity and security for Kosovo and all the Balkan countries is to be entirely integrated in the Euro Atlantic institutions. The opening of negotiations with the EU was the first important step, but EU needs to accelerate the process of the liberalization of visas in order to allow Kosovo's citizens to travel freely in the EU-something that their neighbors are entitled to. EU must offer to Pristina a clear path for a final accession, free from pointless political burdens and help Kosovo to meet EU's criteria".
Engel says that Kosovo also deserves to be integrated in the NATO.
"All other Balkan countries are either members of NATO or part of the Peace Partnership Alliance, therefore it would be unfair to exclude Kosovo, one of the most pro European countries in the world. In the short term, NATO must issue an invitation for Kosovo to join the Peace Partnership, like it has done for every other European country. If Kosovo is denied its NATO integration, then it will remain as an unstable and unsafe island of the region. On the other hand, Kosovo in the NATO means peace in the region", says Engel. /ibna/