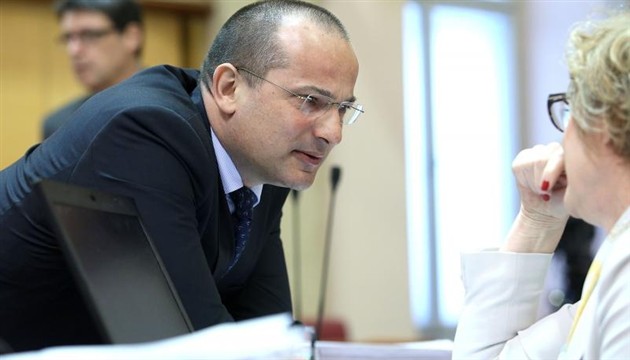 Zagreb, March 25, 2015/ Independent Balkan News Agency
By Marija Avramovic
Minister of justice Orsat Miljenić announced on Wednesday in the Croatian Parliament that no later than the beginning of May changes to the Enforcement Act will go into the procedure, pointing out that he personally did not agree with the idea to ban the execution of the main residence of the debtor.
To the objection that this ban is in order so that someone could not build a political career on people's hard lives, the Minister said that he was not prone to any such moratorium regardless of the election campaign and of who and how anything is used.
Miljenic is convinced that the prohibition of enforcement of the only property in which the debtor lives, would lead banks to not provide housing loans anymore, and warned that in the end the result would be for the damages to be paid from the state budget.
Changes to the Enforcement Act were largely supported by MP's, but they also point to a number of disturbing facts.
There are 322 thousand blocked citizens in Croatia or 7% of the population, which is more than one-fifth of the households, warned independent MP Slavko Linic, and if family members are added it is almost million people.
The only one who praised the presented changes were representatives of the ruling Social Democratic Party, which they say is good and voluntary and it although it does not remove all the worries, it still slightly eases the debtors current situation.
Commenting earlier for Croatian radio the statement of the President of the Zagreb County Court Ivan Turudić howthat the Criminal Code should introduce sanctions against those denying the defensive character of the Homeland war, Miljenić said that while he is minister he would not allow the adoption of any new legislation which would go towards the introduction of a verbal delict.
"There is no way that someone goes to jail for thinking differently. The people who have earned their sovereignty should not have such a fear", minister stressed.