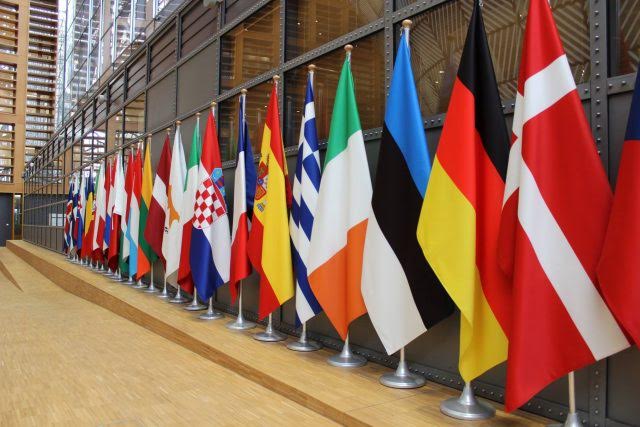 The pressure from both the West (US) and the East (Russia) to the governments of the Balkan countries is on the rise, as the "energy" map is being redefined in the critical -geo-strategically wise- region of Europe.
The balances that the leaders of the Balkan countries have to meet, publicly and in the background, are particularly difficult.
But is it possible that every country is a different case?
The West, however, quite cautiously points out the prospect of Western Balkan countries joining the EU and and the NATO, while, on the other hand, Moscow is based on the argument of the "traditional" close relations that it has always maintained with the Balkans.
The newspeak of the West allows its intentions to be called into question, at a time when the implementation of the "Southern Corridor" is in full swing, so as to unblock the EU from Russia and linking the of the European energy market to Azerbaijan's natural gas.
At the same time, Russia, which implements its own plan, though based on a non-solvent partner, Turkey, completes the bypass of Ukraine and strengthens, through Gazprom, its co-operation with Europe, and in particular with Germany.
Gazprom is in an advantageous position as it constantly increases gas exports every year across Europe, while exerting the necessary pressure according to each case.
Today, it announced that it is about to end its co-operation with Ukraine's state gas company, Naftogaz, for the sale of natural gas.
Meanwhile, the delays in Bulgaria for the construction of the interconnector with Greece of the gas pipeline IGB, a project that has been repeatedly openly supported by Washington, could not be coincidental, as right now, Gazprom and Lukoil constitute the only suppliers of the country's energy market.
The fields in which the two forces are confronted are more than one. Hungary's intention, for example, to build two new reactors at the Paks nuclear power plant with the help of Rosatom, the Russian state-owned atomic power company, received the green light by the EU regulators this month.
At the same time, however, it has mobilised the governments of Luxembourg and Austria, which are expected to appeal against the European Commission as they are against the use of nuclear energy.
In any case, according to the Austrian diplomat Wolfgang Petritsch who specialises in the Balkans, "foreign influences in the Western Balkans are an overrated issue as Russia is not interested in the Balkans but in the EU." No matter what the case is, developments are rapid with whatever this could result in…/IBNA