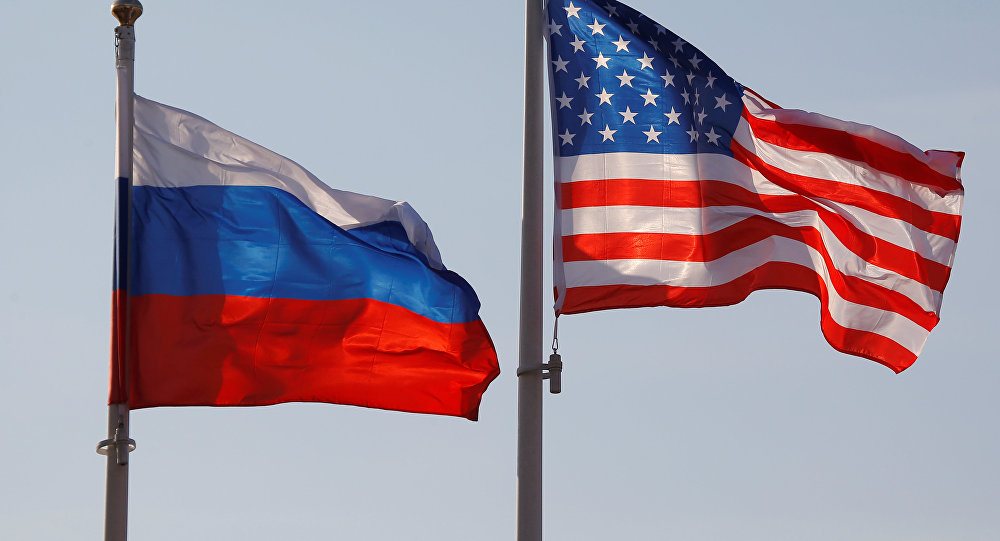 The U.S. and Russia appear to have found common ground in the field of energy
This became known before the announcement of Vladimir Putin and Donald Trump's meeting in Helsinki, following contacts in Washington with Russia's Energy Minister Aleksander Novak with his American counterpart Rick Perry and the U.S. Treasury Secretary Steven Mnuchin. In fact, according to U.S. Secretary of State Mike Pompeo, Donald Trump has stated, "Russia's involvement in major geostrategic talks is inevitable."
"We had a meeting. We talked about energy issues. We also raised the issue of sanctions against Russia", Aleksander Novak said, noting that "we can not keep these issues off, so, yes, we discussed them."
But it is not just the question of sanctions against Russia and the consequences of the Russian economy, but one of the issues raised was the completion of the construction of the Nord Stream II pipeline, Ukraine and the attempt to exclude the latter from the new energy routes under way in SE Europe, but also the share of each side in the LNG market that is being phased out.
According to the Russian Energy Minister, "politics" has no say in the Nord Stream pipeline because it is purely a business plan on a purely economic basis.
"The implementation of such infrastructure projects is based on economic data without any political assessment of this project", he noted. The United States in the meantime imposed a series of financial sanctions against Russia in order to prevent the involvement of European and U.S. companies in the country's energy sector. However, the activity of American businesses in Russia – as Aleksander Novak stressed- of ExxonMobil, Schlumberger and Halliburton, for example, has been affected, but not interrupted…
At a time when the gas market seems to be gaining an increasing share at international level as a consequence of policies aimed at reducing air pollution through the transition from coal to natural gas as the latest International Energy Agency (IEA) report showed -saying that in the next five years the global gas market will have a different picture, with a spectacular increase in U.S. supply and demand from China, the two sides have agreed to respect this trend, with particular emphasis on this…
"I believe there are pending issues with Russia, but I am one of those who think you have to discuss and find the fields you can work with", said Rick Perry, adding that his Russian counterpart "invited him to visit the Arctic to see from close by some of the things that are happening there…"
Asked about the possible impact of trade disputes on LNG exports, IEA chief Dr Fatih Birol appeared optimistic, noting that "my expectation is that LNG trade should not and will not be affected by these conflicts."
In any case, the energy sector has been one of the main areas of controversy between the U.S. and Russia, as the two countries rank first in the global oil and gas production classification, with the U.S. making a dynamic entry in markets lately, that "traditionally" belonged to Russia, as is the case of Eastern Europe. But America needed Russia and OPEC's (The Organization of the Petroleum Exporting Countries) help to control oil production and maintain oil prices at steady levels through increased production.
Could there be a happy medium?…. / IBNA