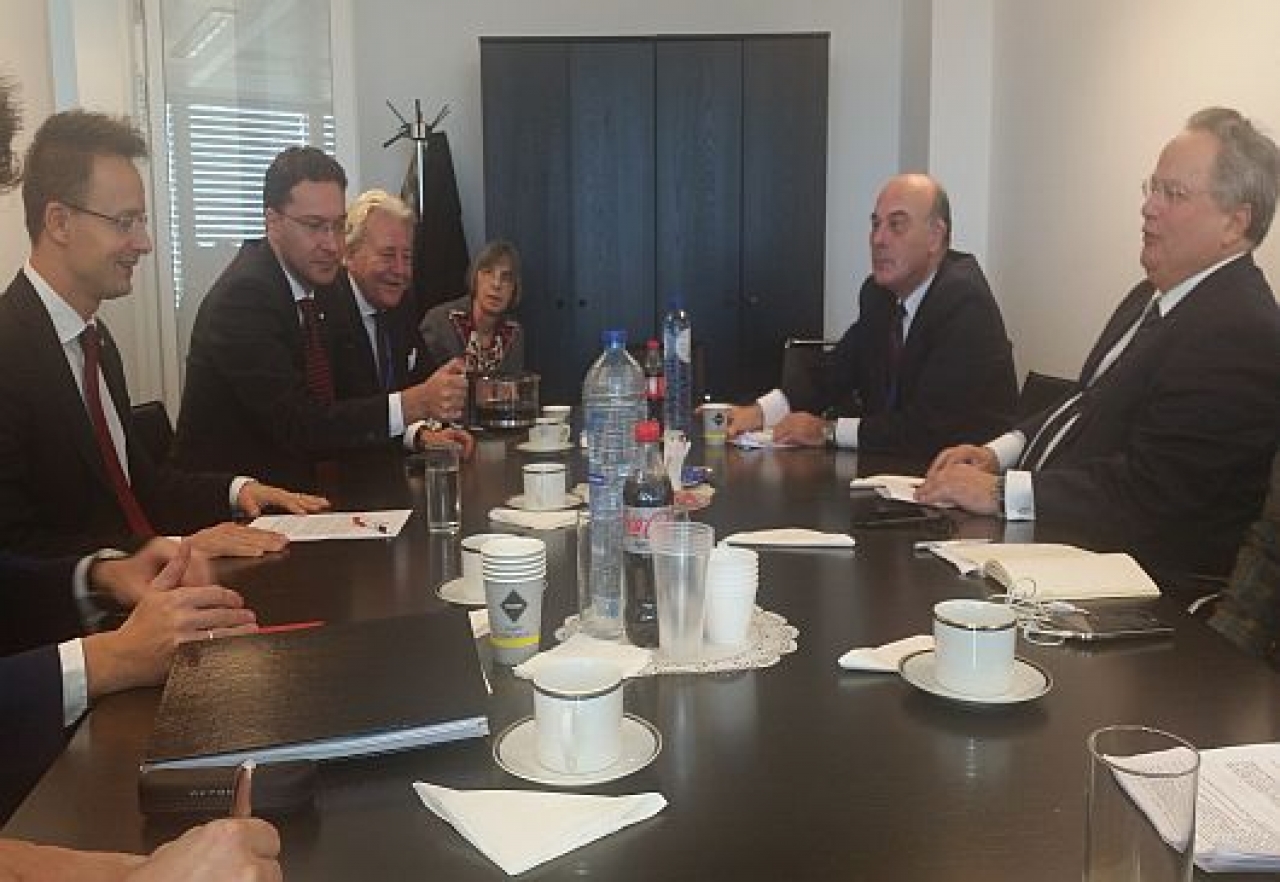 Sofia, November 7, 2015/ Independent Balkan News Agency
By Clive Leviev-Sawyer of The Sofia Globe
Potential for further trilateral co-operation, especially in the energy sector, was discussed at a trilateral meeting between the foreign ministers of Greece, Nikos Kotzias; Bulgaria, Daniel Mitov; and Hungary, Péter Szijjártó.
The trilateral meeting was held in Luxembourg, on the margins of the 12th ASEM Foreign Ministers' Meeting, the Bulgarian Foreign Ministry said.
"During the meeting, which took place in a very warm and friendly atmosphere, the potential for further promotion of trilateral co-operation in a number of sectors was considered, with emphasis on the energy sector," the Foreign Ministry said on November 6.
More specifically, the three ministers reaffirmed their desire to work together to implement projects like the Liquefied Natural Gas (LNG) terminals, the Trans Adriatic Pipeline (TAP), the vertical corridor, and the Interconnector Greece Bulgaria (IGB) pipeline, which will benefit their countries as well as European energy security.
The three ministers agreed to explore the idea of creating a European Energy Security Fund, underscoring that a double standard should not be used within the EU with regard to building of energy infrastructure and emphasising the importance of diversification of energy sources and routes, as well as the strengthening of connectivity, which will contribute to shaping the European Energy Union.
Special mention was also made of the need to safeguard the security and stability of the Balkan region, through close co-operation between the three countries on a regional level as well as within the EU, where, as member states on the Balkan Peninsula, they can play a key role.
In the same line, it was agreed to explore the potential for closer contacts with existing co-operation platforms, such as the Visegrad Group, as well as the potential for creating new co-operation configurations (e.g., "Balkan plus Visegrad Group"), which could be very useful in confronting the existing challenges the Bulgarian Foreign Ministry said.