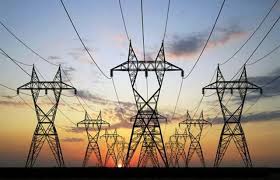 Athens, December 12, 2014/ Independent Balkan News Agency
By Spiros Sideris
With the amount of EUR 80 million the European Investment Bank plans to fund the production of electricity in 18 islands of the northern and eastern Aegean, the Dodecanese, the Cyclades and the cluster of Diapontian Islands, according to the agreement signed Thursday, December 11 in Athens, the President of the EIB Werner Hoyer and President and CEO of PPC, Arthur Zervos, in the presence of the Minister of Environment, Energy and Climate Change Yannis Maniatis.
The ceremony of signing the contract was also attended the President of the European Investment Bank, Wilhelm Molterer, who announced the provision of increased technical assistance to Greece through the joint initiative of the EIB and the European Commission "JASPERS" (Joint Assistance to support Projects in European Regions).
On the occasion of the signing of the contracts, President of the EIB stressed that "we continue to provide strong support in areas that are crucial for growth and employment in Greece by granting loans, combining resources from different sources and offering advice. We support investments that improve the economic conditions and living conditions of citizens, such as upgrading the power system in many non-interconnected islands".
President and CEO of PPC, Arthur Zervos, stated that funding will be directed to upgrades and improvements plants in the Greek islands throughout the country, including Santorini, Lesvos, Samos, Kalymnos, Serifos, Kythnos, Lemnos, Skyros, Kos, Karpathos, Ikaria and further away, such as Astypalaia, Othonoi, Erikouses, and Donousa.
On the sidelines of the signing of the contract the President of the EIB Werner Hoyer referred to the EUR 300 billion investment plan of Jean – Claude Juncker for the "re-industralisation of the EU", arguing that it meets all the conditions for growth and job creation in Europe, stressing however that there are big bureaucratic problems to overcome in the Member States.