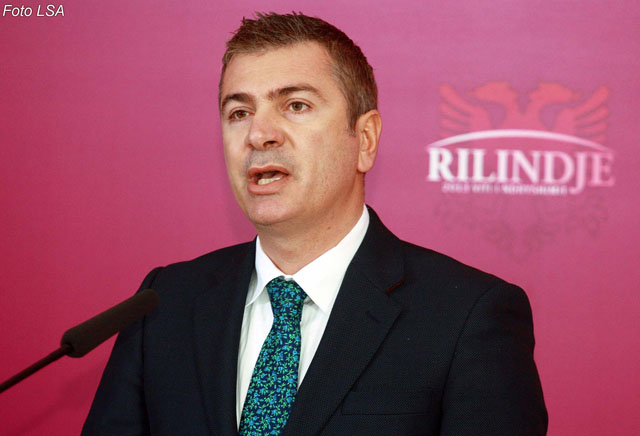 Tirana, March 24, 2014/Independent Balkan News Agency
Minister of Industry and Energy, Damian Gjiknuri declared today (24.03) that the situation with energy is currently being evaluated and that an official position will soon be made public.
In its report, International Monetary Fund insists that the government must focus on the improvement of the collection of payments for the energy billed and to reduce thefts. According to IMF, authorities must focus on making the sector more stable and liquid.
"Measures on appeasing fiscal risks in the short term include the limitation of subsidized prices only for consumers on lower incomes who must not be part of commercial users", states the IMF report.
Energy system, Gjiknuri: We will liberalize the market
Minister of Energy, Damian Gjiknuri participated today in the forum on the energy system. During his speech, the minister said that the energy sector has big problems and the liberalization of the market is one of the main steps which will be undertaken by the Ministry of Energy. He said that the problems with the energy system are already known and its reformation is crucial. According to the minister, as far as sources are concerned, this sector can only be sustained on hydro sources.
"You're an important part of the system and you will become part of the problems that the energy system has. The problem of liquidity of your production will be ongoing. Reform in the energy sector is the priority. A while ago, we postponed the bill on renewable energy and the scope was to gain more time in order to talk", said the minister.
Mr. Gjiknuri also underlined the fact that private hydro power stations will be reviewed. "There are financial problems in the energy level. We will soon approve a new bill on energy which aims to liberalize the energy market. The previous government launched a policy lacking planning. We're aware that the situation is this one. Albania must diversify the energy sector. The stability of the energy sector will depend on the diversification of sources. Reforms must be made this year, otherwise, the energy sector will be in a very bad situation. What's important is for Albania to be interconnected", said Gjiknuri. /ibna/