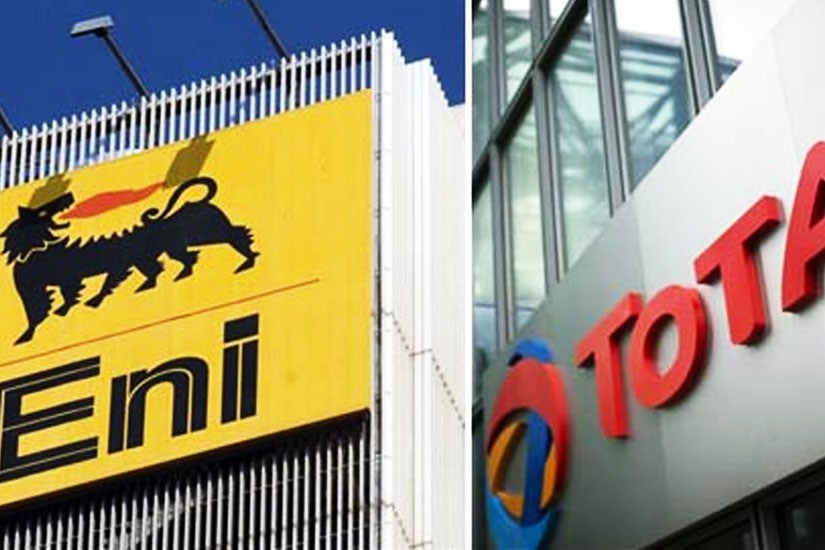 Descent of officials for the next steps in the Cyprus EEZ
By Michalis Michael
The doctrine of Nicosia that the energy program continues despite developments or immobility in the Cyprius problem is confirmed once again in the last 24 hours. A fact Cypriot officials keep repeating, and which also applies to developments in the energy field, with the next drillings scheduled for the winter of 2019.
According to information provided by the Cypriot newspaper "Phileleftheros", Total-ENI officials were in Nicosia for negotiations concerning both the final terms of the contract for the assignment of exploration and exploitation rights in block 7 and the entry of the French company in block 8, where today only ENI is involved.
According to information of IBNA, the Cypriot government is now aiming to disperse energy companies within the Cypriot EEZ, resulting in a greater balance of interests, with the aim of deepening the relations Cyprus and France have in this field.
At the same time, however, Noble-Shell-Delek, the Aphrodite deposit administrators, are re-negotiating the revenue-sharing contract for this particular deposit, which would pave the way for its exploitation through Egypt's terminals. In Nicosia is also the new ExxonMobil Vice President for the Mediterranean, Russia and the Middle East, Don Bagley.
The big picture
What had taken place in block 3 of the Cyprus EEZ, which was contested by Turkey which used its warships to harass the ENI drilling rig, redefined Nicosia's strategy for EEZ in general. The big picture is that similar scenarios will not be repeated, making France one of the key players in the EEZ, forcing Turkey to think twice about any future provocations.
So what is taking place now with the negotiations aims to prevent Turkey's attempts to contest plot 3, but also to put into practice the France-Cyprus alliance in the EEZ, since at every turn French officials have stated that the country will defend its interests, thus sending clear messages.
The recipient
Turkey, for the time being, the main recipient of the above-mentioned messages, has remained rhetorical about its movements in the Cypriot EEZ. "The Conqueror", the drill rig its has acquired, is moving into international waters while, according to what Turkish officials say, it is expected to move to move offshore Cyprus in the next period.
The fact is, however, that Turkey will not abandon its aspirations in the Eastern Mediterranean and the role it wants to play, while at the same time it has not expressed a desire to participate in the tripartite formations nor any other synergies as far as the region is concerned, many of which have been developed with the involvement of the United States.
As such, it comes as no surprise that the Turkish Minister of Defence, Hulusi Akar, was in the Unite States for a meeting with his counterpart, where he once again referred to Cyprus and the Eastern Mediterranean, to the lifting of the embargo, but also to the rights of Turkish Cypriots in the deposits.
"Some senators here prepared a bill. One of these bills concerns the Eastern Mediterranean. And we have clearly expressed our concerns in this matter, or to say otherwise, our views. We have informed that the rights of our brothers in Cyprus and the people of the TRNC, who are co-owners of the energy sources of Cyprus, have equal rights, and that all the actions that are taking place here must take account of this reality, otherwise we do not accept or consider them legal. I believe that this has been understood and was particularly stressed", he said./ibna