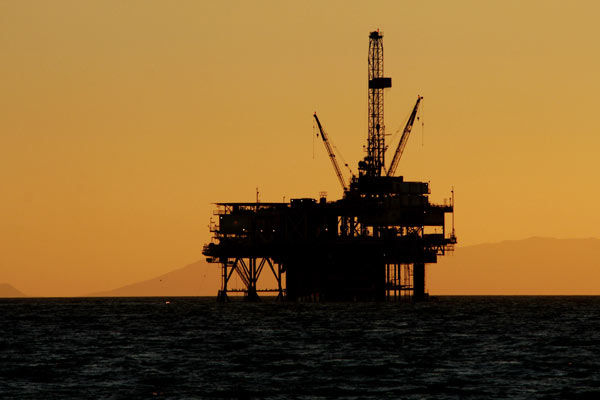 By Kyriacos Kyriacou – Nicosia
"Timetables set out with regard to our plans for the exploitation of hydrocarbon reserves are still in effect", Cyprus Minister of Energy, Commerce, Industry and Tourism Yiorgos Lakkotrypis has said.
According to an official press release issued on Tuesday, invited by reporters, on the sidelines of the official visit of the President of the Republic Nicos Anastasiades to Abu Dhabi, to comment on a Reuter's report that Israel is changing plans with regard to its hydrocarbon reserves, Lakkotrypis said that "the choices of the partnership that is operating in Israel's Exclusive Economic Zone have always been known."
Asked whether there has been any delay in the implementation of Cyprus` plans, Lakkotrypis said that "we are within the timetables that we have set." In response to another question, Mr. Lakkotrypis said that the Government is working for the conclusion of the agreement of a project for the land-based terminal and the commencement of the exploratory drilling which will last 12 to 18 months.
Preliminary results of an appraisal well carried out by Houston-based Noble Energy for natural gas in marine Block 12 of Cyprus' Exclusive Economic Zone estimate the hydrocarbon reserve between 3.6tcf and 6tcf with a gross mean resource of 5tcf. Noble Energy operates Block 12 with a 70 percent working interest.
Delek Drilling Limited Partnership and Avner Oil Exploration Limited Partnership each own 15 percent. Total E&P Cyprus Ltd has been granted a license for seismic exploration for oil and gas in block 10 and in parts of blocks 6, 7 and 11 of Cyprus' EEZ.
"Major blow" to Cyprus's plans
An article published by new agency Reuters claimed that Israel`s drive to export its new-found natural gas could help to rebuild strained ties with old regional allies Egypt and Turkey, but could deprive Europe of a precious alternative to Russian gas, through Cyprus.
The news agency wrote that Israel has in recent months already signed energy deals with Jordan and the Palestinian Authority and if all goes well, the latest developments could see first pipelines being laid between Israel and Turkey as soon as 2015, and gas cooperation between Israel and Egypt is also emerging, which would allow export access to Asia`s major markets.
Those developments, it added, have "put Israel`s previous plans to pump its gas reserves into a future export plant in Cyprus on the back burner, dealing a major blow to the indebted Mediterranean island`s ambitions to become a global player in the gas market".
A Cypriot LNG export plant was due to deliver at least 5 million tonnes a year to Europe and Asia, allowing Europe to reduce its growing dependency on Russia, which has become of particular concern since the crisis in Ukraine cast a Cold War chill over East-West relations, Reuters noted.
"If Israel has really ditched Cyprus as a partner to develop the region`s gas resources, then we (Cyprus) really do have to find quite a lot more gas if we want to become a viable exporter, and that would inevitably throw our plans back by several years," said one source involved in developing Cyprus' gas reserves.
Cypriot officials had counted on additional supplies from Israel to make the export project feasible, encouraged by the fact that Noble and Delek, two of Leviathan`s main developers, also own Aphrodite. "Deepening Israeli reluctance to share its gas with a rival Cypriot project has stalled those talks", Reuters said.
Meanwhile, talks between the Leviathan consortium and Turkish counterparts are focusing on building a 10 billion cubic metre (bcm) sub-sea pipeline at an expected cost of $2.2 billion, giving Israel access to a major emerging market and one of Europe`s biggest power markets by 2023.
"We think construction phase for a pipeline to transport Israeli gas to Turkey could begin in the second half of 2015," a Turkish energy official said to the news agency. A separate yet-to-be-built pipeline linking Europe with the Caspian through Turkey in 2019 could eventually also open up a new market for Israeli gas in Western Europe.