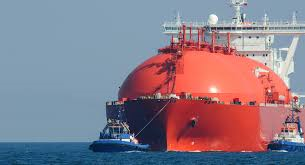 A share of autonomy has been secured by Poland, which signed an agreement with Sempra Energy, in an attempt to reduce its dependence from Russian gas.
In particular, Poland is expected to supply US liquefied gas for the next 20 years by signing an agreement with Sempra Energy, based in San Diego.
This is the third contract that Poland closes in 2018, namely the Polish oil and gas company – PGNiG, with a US LNG exporting company.
PGNiG committed to buy 2 million tons of LNG each year from Port Arthur in Texas from 2023, when US LNG exports will start from that point.
This quantity is expected to cover 15% of Polish gas needs on a yearly basis.
As a result, Poland continues to be heavily dependent on Russian gas imports, but the country's strategic planning in the energy sector includes the gradual reduction of Russian gas flows to Poland.
To achieve this, inter alia, the introduction of gas quantities from Norway, as well as new LNG cargoes, mainly from Qatar, are foreseen.
It should be noted that in 2022 Poland intends to be released from the contract that currently holds it "connected" with Gazprom and by 2023 the aim is to increase LNG imports to 7.45 million tons.
"This is a very important agreement", said US National Energy Commis- sioner Francis Fannon on CNBC news network, noting that Poland "is steadily advancing and securing its own energy security as well as that of Europe".
In October, PGNiG concluded another 20-year contract with Venture Global for the purchase of 2 million tons of LNG per year from the Plaquemines Parish terminal in Louisiana and in August secured the supply of 1.45 million tons of LNG per year, also for the next two decades, from Cheniere Energy./IBNA