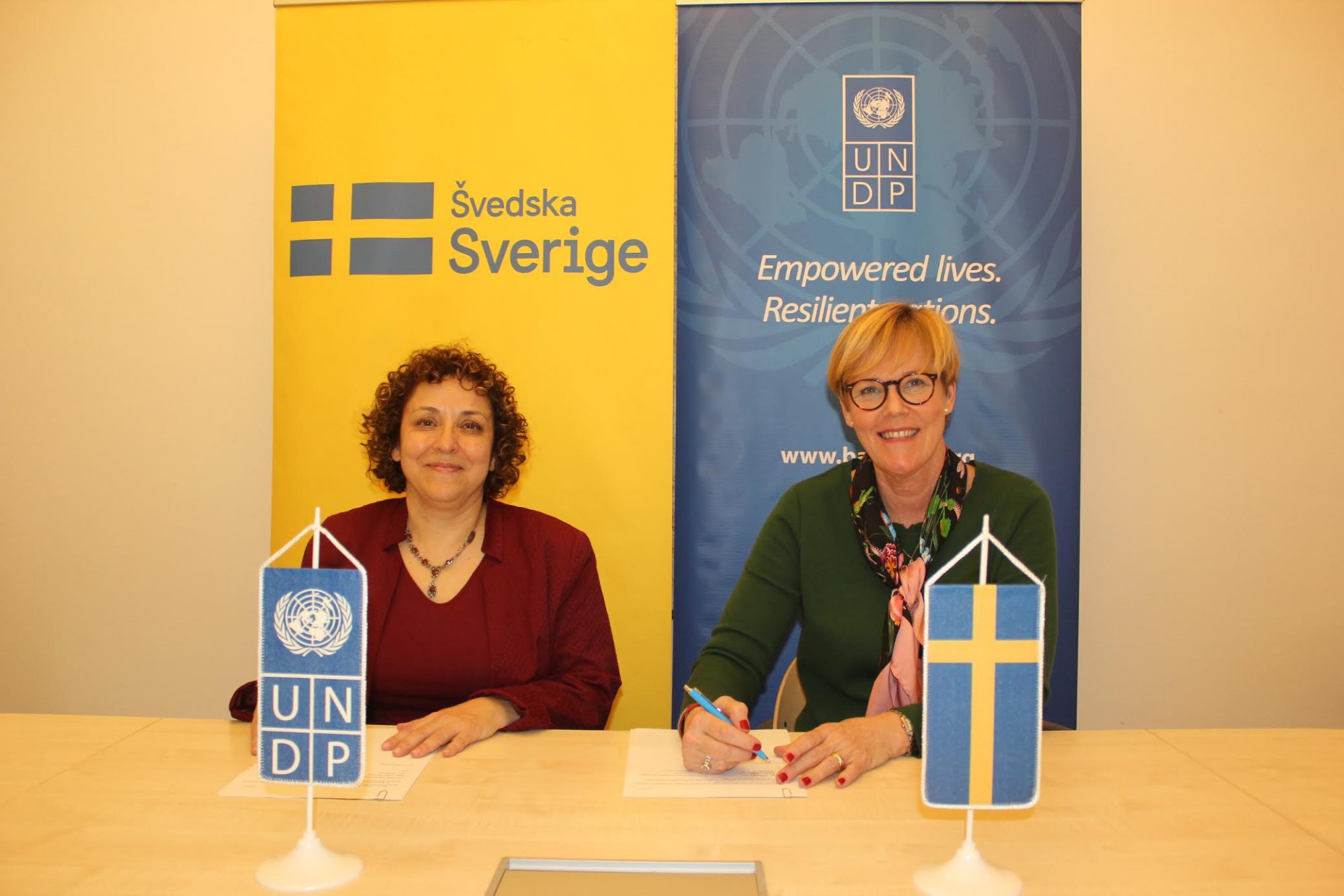 In an attempt to reduce the environmental impact of excessive energy use and to promote a switch to cleaner energy in public sector in BiH, the Government of Sweden is allocating €4 million for the continuation of the "Green Economic Development" project.
The building sector uses 55 percent of all energy in Bosnia and Herzegovina; around 85 percent of this energy is used for heating. Associated energy expenditures represent a major portion of the public budget.
"The Government of Sweden is eager to support Bosnia and Herzegovina to reduce carbon emissions by helping governments at all levels to embrace energy efficiency as it has economic, social and ecological benefits to its citizens. Steps that the authorities undertake today will impact the country's carbon emissions for the next decades" said Marie Bergström, Head of Swedish Development Cooperation.
As it was announced, the three-year project, to be implemented by the United Nations Development Programme (UNDP), will impact the high energy consumption by improving energy efficiency and stimulating renewable energy use in public buildings across the country. The project forecast to reduce carbon dioxide by 3,900 tons annually and to save the country over 1 million BAM (€500 000 Euro) in energy cost.
"Green economy and sustainable development are key pillars of Agenda 2030. By promoting renewable energy sources and enhancing energy efficiency of public buildings in BiH we are reducing not only carbon emissions which cause climate change but also air pollution, which causes severe health problems", said Sezin Sinanoglu, UNDP Resident Representative in BiH.
Energy savings on public buildings will be achieved by installing thermal insulation, new joinery, biomass boilers, high-efficient pumps, thermostatic valves and solar panels. To minimize street public lighting costs, LED lighting will be installed which can reduce monthly utility bills by up to 60 percent.
The project will build on the previous efforts of the Government of Sweden and UNDP, supporting the authorities to align legislation with the relevant European Union directives. Activities will contribute to defining of Nearly Zero-Energy Public Buildings in BiH, reflecting national and local conditions while determining the minimum requirements of energy from renewable sources. The project also intends to help marginalized families living in rural areas without access to electricity by installing hybrid photovoltaic and solar thermal systems in 24 households which will secure electricity and hot water.
Expected to be completed by 2020, the project will contribute towards retrofitting 54 public buildings and the creation of 425 jobs in BiH. The implementation of energy efficiency measures, will significantly contribute to the economic and social development of the country by boosting the building industry, increasing the skills of construction workers to deal with energy efficiency and renewable energy projects, improved indoor conditions for beneficiaries, etc.
Through investments in energy retrofits and renewable energy, the project will contribute to the reduction of health hazards and negative effects on the economy from high levels of air pollution generated by fuels such as coal, charcoal, wood…/IBNA