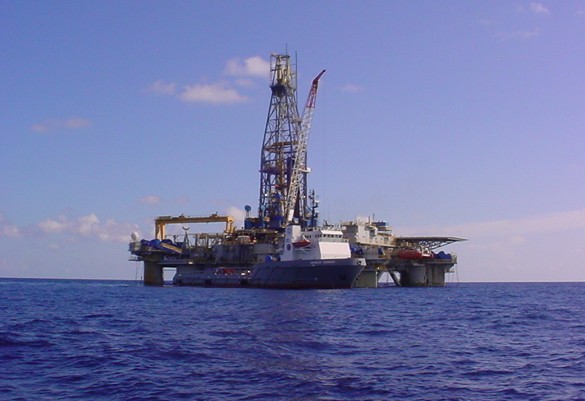 By Thanasis Gavos – London
The hydrocarbons discovery has dealt Cyprus its greatest shot in registering in the regular contacts book of the global heavyweights, delegates in a two-day conference on energy developments in South-eastern Mediterranean agreed. However, the conference, organised in London by the Research Centre for Energy Management of ECSP Europe, City University and Holman Fenwick William LLP, also heard that the energy opportunity presents the country's biggest challenge in terms of how it will be managed.
"The general message we received was that time is of the essence. We need to take decisions immediately in order to make the best possible use of the advantages our natural resources and bilateral energy agreements offer us," Theodoulos Mesimeris, Senior Environment Officer of the Cypriot government told this agency.
The impressive list of participants in the conference, held over Friday and Saturday (20-21 September) at central London's Hellenic Centre, boasted dozens of government officials form Cyprus and Greece, oil and gas industry professionals with vast experience, analysts, academics and representatives of international organisations, such as the EU and the World Bank.
Each had a say on Cyprus's energy strategy, with some expressing doubts over the correctness of opting for an LNG terminal in Vassilikos over a pipeline network for the transportation of the Cypriot gas.
"A gas pipeline has a number of advantages over an LNG terminal for Cyprus. It has a more strategic importance for the connected countries, at least as far as energy security is concerned," Kostas Andriosopoulos, director of RCEM, said speaking to IBNA.
However, the LNG terminal is a foregone decision and any suggestion of it being overturned is dismissed as irrelevant in Cyprus. "Based on current data and calculations (the LNG terminal) is still the best choice for Cyprus," Mr Mesimeris remarked. He did however stress that other parallel options are also being considered in order to strike the balance that will fully exploit Cyprus's energy potential. "The LNG terminal will be built, but its economic impact does indeed depend to a degree on Israel's decision of how it will export its own natural gas," he explained.
Despite technical arguments, all the delegates shared the view that Cyprus's economy will not be the same any more in a few years' time. "We understand that the positive impact of the gas discoveries will only feed in directly in the Cypriot economy in 6-7 years down the road. Indirectly, however, we have already started observing some impact in the local economy of the island through the creation of more jobs and more funds pumped into the whole supply chain," said Mr Andriosopoulos.