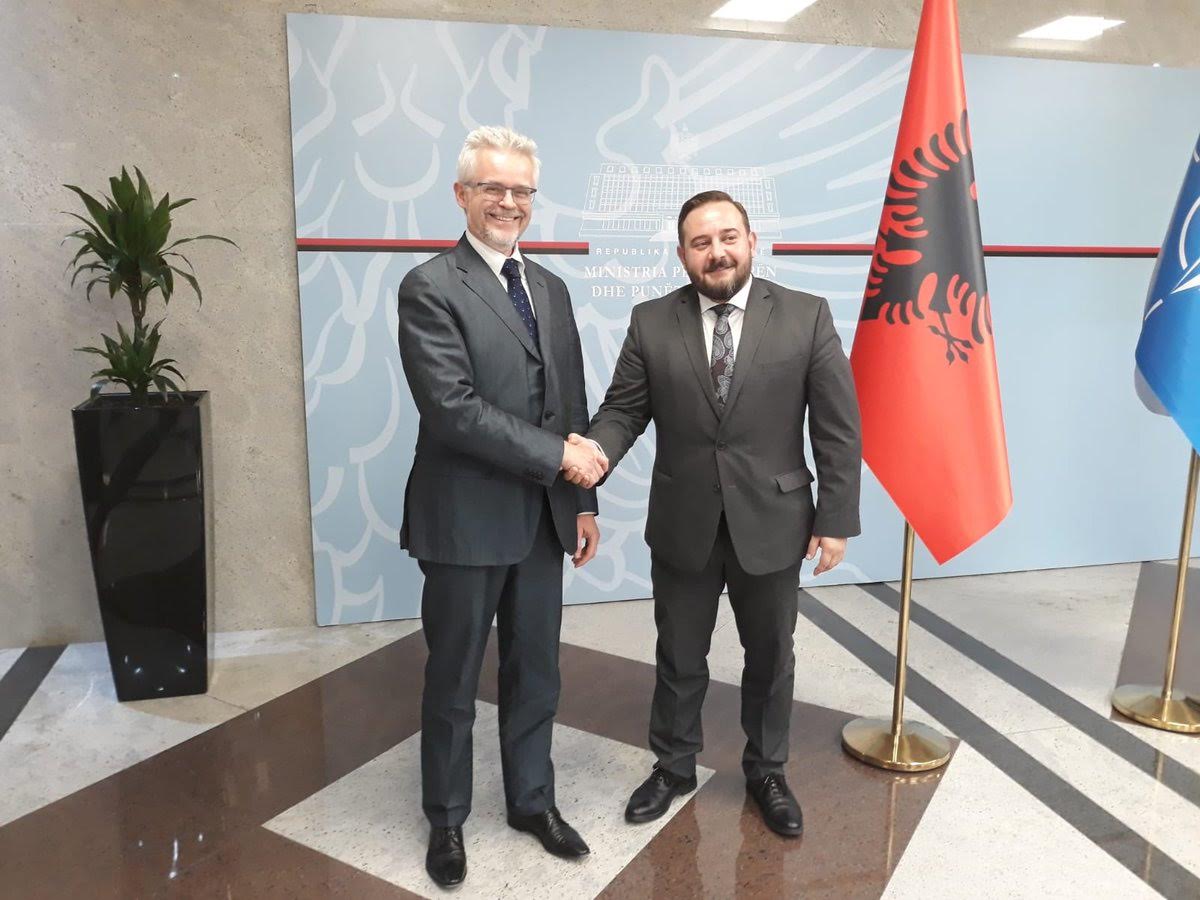 Albania is ready to take up its role as head of the Energy Charter Conference in 2019, in view of the 29th meeting of its members on 27-28 November 2018, in Bucharest.
In this context, Slovak diplomat and Energy Charter Secretary General, Urban Rusnák met with the Albanian Minister and Albanian Deputy Minister of Infrastructure and Energy, Damian Gjiknuri and Dorina Cinari, Deputy Foreign Minister Etjen Xhafaj, Attorney General Alma Hicka, Executive Director of the National Agency for Natural Resources, Adrian Bylyku ​​and Entela Cipa, responsible for Energy Efficiency.
The Albanian side places articular emphasis on the cross-border interconnections, the formation and support of a functioning energy market and the development of Renewable Energy Sources.
It is noted that the Albanian economy recorded an increase of 4.45% in the first quarter of this year, supported mainly by the energy sector and in particular by the production of electricity from the operation of hydroelectric infrastructures.
Albania relies almost exclusively on hydropower for the production of electricity.
The 4.45% figure is recorded in the meantime when international financial institutions have warned of signs of a slowdown in the Albanian economy and a decline in the GDP after a 9-year increase.
The Energy Charter Conference – an intergovernmental initiative – is the body that guides and takes decisions to develop and maintain the Energy Charter following the signing of the Energy Charter Treaty in 1994.
This Treaty establishes a framework for co-operation between countries inside and outside the EU for the promotion of long-term energy co-operation, building on the principles set out in the European Energy Charter.
The most important provisions of the Treaty concern the protection of investment, the marketing of energy materials and products, the transit and the settlement of any disputes, while clarifying the framework for the functioning of competition, ownership and sovereignty and the tax regime, and environmental protection…. / IBNA