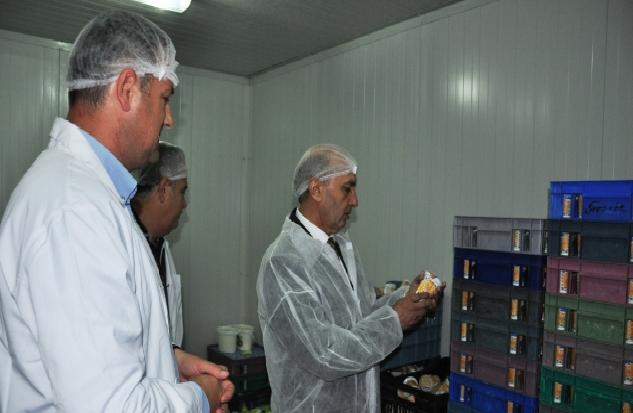 Pristina, May 13, 20014/ Independent Balkan News Agency
By Elton Tota
Political parties in Kosovo have started with their election promises. Their focus seems to be the improvement of agricultural policies and the support for small and medium sized enterprises.
Recently, prime minister of Kosovo, Hashim Thaci has promised a fund of 500 million Euros for the reformation of agriculture and the opening of 50 thousand new jobs in this sector.
Meanwhile, the leader of the biggest opposition party, Democratic League of Kosovo, Isa Mustafa has responded by promising even more.
Mustafa said that within 4 years of his government, the budget on agriculture will be tripled.
He promised the investment of 1.2 billion Euros in agriculture and the creation of 120 thousand jobs in agriculture.
Mustafa made these promises on Monday during his visits made in two milk processing companies.
"Kosovo currently imports 600 million Euros worth of agricultural products. Out of these, 80 million Euros go for imported milk and its byproducts. Currently, we only cover 20% of the needs for consumption from agriculture and farming. With LDK in government, in the next 4 years, the ratio will be overturned. 80% will consist on domestic produces and 20% on imported ones", said the leader of LDK.
Mustafa said that "we will enable the change of the proportion in the production of milk, in order for the supply in the country to be mainly carried out with domestic production".
Head of LDK said that customs charges and VAT will be lifted for machineries and other imports related to the production and processing of milk.
"Through our fiscal and economic policies, we will aim to make return rates in agriculture similar to trade", said Mustafa.
The leader of LDK, the biggest opposition party, is committed to increasing subsidies on agriculture by  300%.
He added: "In the next four years, investments in agriculture will amount to 1.2 billion Euros. As a result of these investments, we will create 120 thousand new jobs in agriculture and processing industry, including the growth of seasonal employment".
Mustafa has also criticized dishonest competition that domestic producers are facing. He suggests that LDK will create the conditions for an economy of the market where everyone will be equal.
So far, agriculture in Kosovo amounts to 20% of GDP. The head of LDK says that 60% of the population lives in the rural areas of the country, this percentage must increase even more. /ibna/