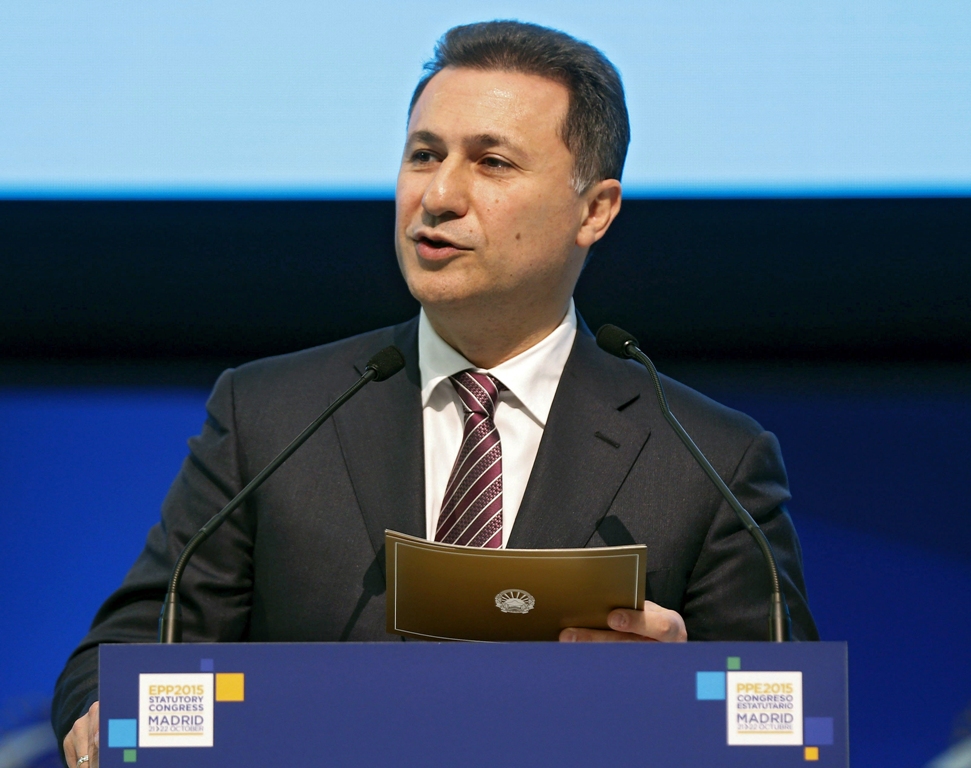 After 13 years in the leadership of VMRO-DPMNE, Nikola Gruevski steps down from this post and starts the procedures for conducting an extraordinary party conference from which the new leader of VMRO-DPMNE will be elected.
Gruevski, in an interview, on Friday, to the friendly towards VMRO-DPMNE website "Kurir", announced his decision to resign from the leadership of the party, after the heavy defeat in the October municipal elections in fYROMacedonia.
According to information, the extraordinary conference of VMRO-DPMNE will be held on 23 December. The same information says that Nicholas Gruevski will seek to promote to leadership of the party Hristijan Mickoski, whom he made general secretary of the party four months ago. Mickoski is a professor at the Polytechnic University of Skopje and has the reputation of technocrat, as he previously had served as General Manager of the State Power Generation Company of fYROMacedonia, "ELEM".
However, according to the information, there are other candidates, such as the former foreign ministers Antonio Milososki and Nikola Popovski, as well as VMRO-DPMNE MP Vlatko Gjorcev. For leadership the main opposition party even sounds the name of former Health Minister Nikola Todorov.
Gruevski has been in the leadership of VMRO-DPMNE since 2003, while for the period 2006-2016 he served as prime minister of FYROM. After the loss of power and the heavy defeat of VMRO-DPMNE in local elections, Gruevski was heavily challenged within his party and the intra-party "opposition", represented by the so-called "reformers", has been calling for his resignation over the last few months./IBNA