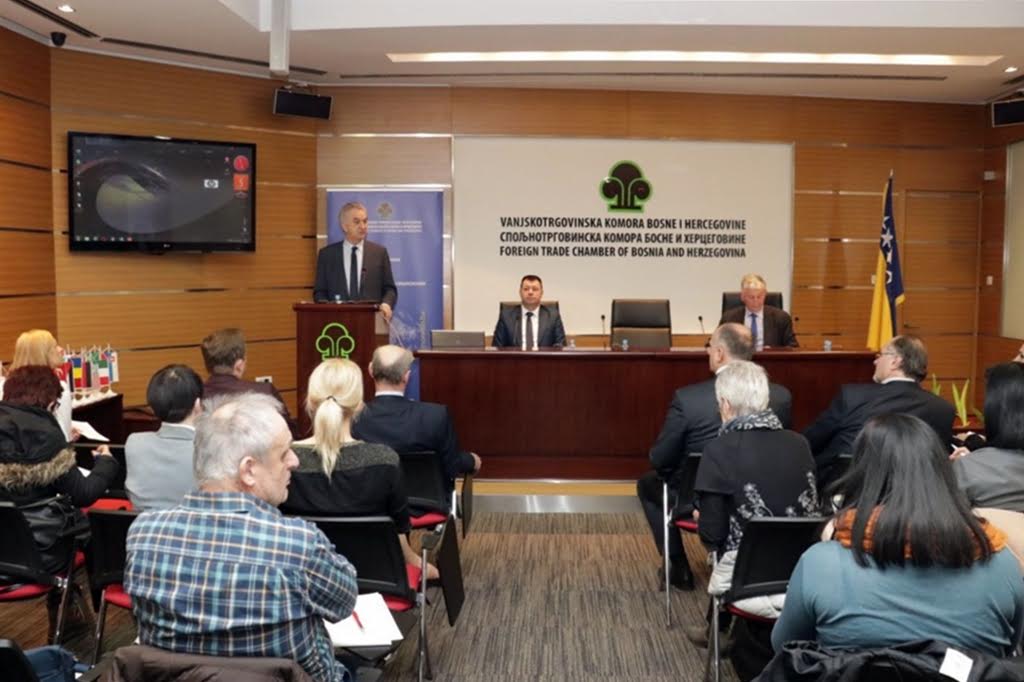 The Foreign Trade Chamber of BiH announced on Monday that the foreign trade in 2017 amounted to 29 832 114 000 BAM (€15 298 520 000) which represents a 14,61% increase compared to 2016.
President of the BiH Foreign Trade Chamber (STK BiH), Ahmet Egrlić, said to media that, last year, BiH exported goods of 11 384 774 000 BAM (€5 838 345 641) worth, which amounts to a 16.54% increase compared to 2016. He added that imports in BiH in 2017 worth 18 447 340 000 BAM (€9 460 174 359), which is 13.44% more than in the previous year. According to the data he represented, imports were 61,71% more than exports, 2.73% more than in 2016.
It also implies that the foreign trade deficit of BiH in the previous year amounted to 7 062 566 000 BAM (€3 621 828 718).
"STK BiH has implemented a series of actions to advance the economy of BiH abroad and to improve the economic environment in BiH. We formed 12 joint business presentations at the most important international fairs abroad, where we had the opportunity to display the products and appearance of 96 companies from Bosnia and Herzegovina," Egrlić said.
He announced that the STK BiH will continue to promote the economy of the entire state in 2018, and priority will be given to trade fairs in Germany, France, neighbouring countries, Russia, China and Turkey.
Minister of Foreign Trade and Economic Relations at the BiH Council of Ministers, Mirko Šarović, pointed to the fact that BiH, for the first time, has come closer to the value of foreign trade of 30 billion BAM (about €15 billion) and that he expects this figure to reach 31 to 32 billion BAM in 2018 (about €15,5 to 16 billion).
"Even more significant is the fact that, for the first time, the trade deficit was higher than 60% or 61%," Šarović said.
Expressing expectations that in the next three years this figure will reach 70%, he said that this should be one of the goals of those who deal with this business. Šarović said that the volume of trade with the EU, Serbia, Croatia and Turkey reached 84% -65% of which corresponds to the trade with the EU.
"Trade surplus from the EU was 71%. There are great chances for BiH-EU trade growth," said Šarović.
He emphasized that the volume of trade with Serbia and Croatia exceeds six billion BAM (more than three billion €). Three billion and 123 million BAM (more than €1,6 billion) correspond to that with Serbia, whereas with Croatia it goes slightly down to three billion and 111 million BAM (about €1,5 billion).
Speaking about foreign trade with Turkey, Šarović said that this is a growing market for BiH and expects that in 2020 the trade will reach one billion BAM (about € 500 000 000).
He noted that the results achieved in the foreign trade exchange of BiH in 2017 were solid and that they give hope and create optimism for the next year…/IBNA