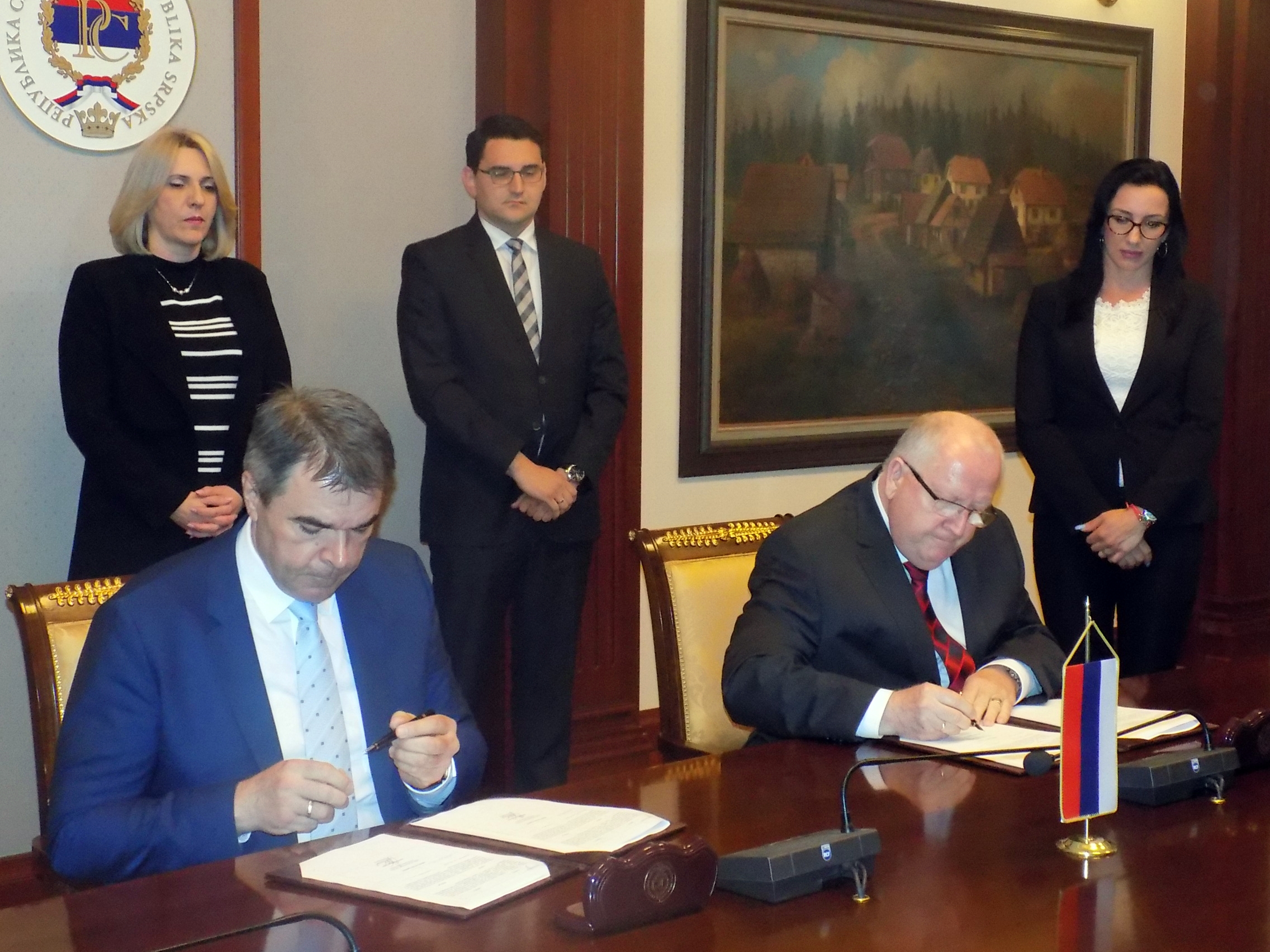 The Representatives of the RS Ministry of Science and Technology and the NCR Company Banjaluka signed on Friday the contract on the allocation of funds for the implementation of a program which in the next period will support employment in the services that are the subject of interest of this company.
The contract between the RS Government and the NCR stipulates the employment of 200 workers within next two years, 25 percent of them supposed to be with university degree. At the moment, the planned average gross salary of newly employed workers will be 1,512 BAM (about 760 Euro) which is equal to or greater than the average gross salary in RS. Signing the contract, the company pledged not to reduce the number of employees during the period of three years after reaching full employment of 200 employees, which means that each employee will be employed for an average of three and a half years.
"Allocated funds in the amount of 2 million BAM (about 1 million Euro) will be paid by the RS Government in two tranches. It means that half of amount will be paid within 30 days of signing the contract, provided that the fund user employs at least 100 workers within six months from the date of signing the contract. The second half of amount would be paid 30 days after submission of proof that the user has achieved full employment for which it received the funds, which can be neither less than one year nor more than two years from the date of signing the contract", announced RS Government.
In the following three years, the investor has to pay a minimum of 3,5 million BAM (1,75 million Euro) of taxes and contributions, which means that the investment is justified even before two years, which is believed to be a minimum period of this company's business operations in RS. In addition to direct effects, the RS Government emphasizes that the indirect effects of this investment are regular salaries that are above average, the employment of young educated people, cooperation with the academic community, the transfer of knowledge and skills and it will be a positive signal to other companies.
The fund user, the NCR Company Banjaluka, is obliged to provide a bank guarantee for a tranche amount, to submit a quarterly report on the implementation of employment programs, which the funds were allocated for, to the Government and to submit an independent auditor's report for each calendar year of business operation.
The NCR, a US company based in Georgia, has a tradition of 130 years, employing over 32 000 people around the world. The company operates around the world and on every continent, and has its offices in 22 European countries./IBNA