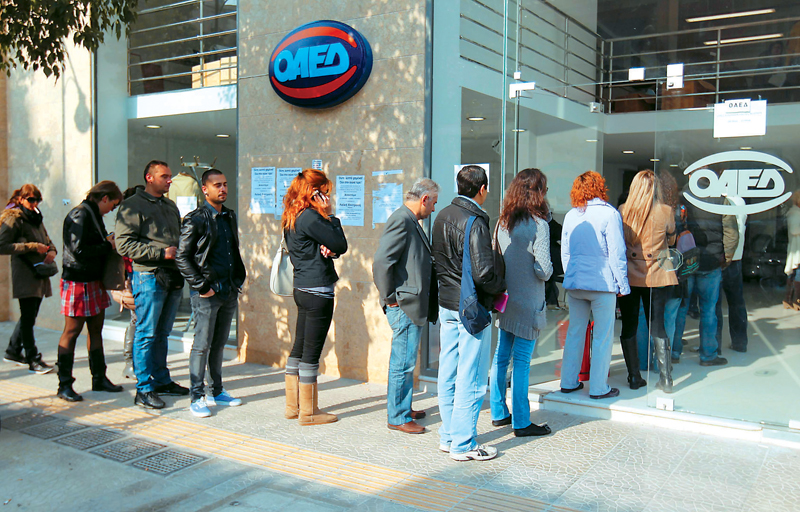 Athens, December 23, 2014/ Independent Balkan News Agency
By Spiros Sideris
Vocational training and counseling of 1,400 unemployed young people to develop into middle and senior managers, able to contribute to the internationalisation and further enhancement of the extravert business activities in the Northern Arc of Greece, assumes the Federation of Industries of Northern Greece (FING).
During the meeting, attended by Deputy Minister of Labour, Giannis Plakiotakis, it was announced the sponshorship by FING of this project, which is titled:
"Integrated training program, counseling and certification of qualifications, for unemployed young people aged 18-24 years in the areas of export product trade and logistics, in the four regions of Northern Arc (Epirus, Western, Central, Eastern Macedonia-Thrace)".
Plakiotakis underlined the possibility of the successful implementation of the project by FING, which was the main criterion for awarding this project, while the President of FING, Athanasios Savvakis, highlighted the importance of the program, which creates job opportunities in the businesses of Northern Greece of the unemployed young people who will be trained.
The joint initiative by FING and Labour Ministry, aims to create new executives, with modern knowledge and skills who will contribute decisively in the coming years to regional development, through the successful interconnection of extrovert processing enterprises of the Northern Arc, with the provision of supply chain services industry.
The project will be implemented through the partnership of FING with the Special Service of Application of co-financed Actions from the European Social Fund (EYSEKT) of the Ministry of Labour, Social Insurance and Welfare.