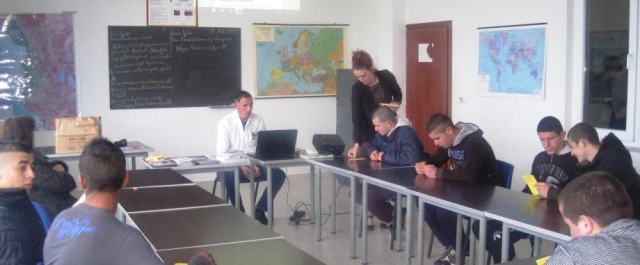 Tirana, 30 June 2016/Independent Balkan News Agency
By Edison Kurani
Albanian Minister of Justice, Ylli Manjani called on businesses in the country to offer jobs to people who are suffering prison sentences.
This is the first time that an Albanian minister makes a public appeal for businesses. The scope is for this category of people to be well integrated in society once they suffer their sentence and leave criminal acts.
"I would like to say to every Albanian entrepreneur that both the penitentiary office and the Ministry of Justice are ready to offer any concession in order to facilitate cooperation in penitentiary institutions for those who wish to work. We must accomplish a mission and make the life of inmates in the Republic of Albania easier, in order to reeducate them. But there is no reeducation without employment, integration and without considering people with their full legal rights. From this point of view, we would like to use this incentive today in order to further develop it not only in this institution, but in others to", Mr. Manjani says.
Minister of Social Welfare and Youth, Blendi Klosi says that integration of inmates in life through work has been introduced in the work practices of the State Labor Service.
"It is very important to have as many people with professions in Albania, people who know how to craft, people who live a decent life through decent work and who through a decent payment sustain their families. For this, we have had an agreement with the General Directorate of Prisons in order to have constant qualifications, which would help more women and girls to have a profession".
Klosi says that in 2016 alone, 60 female inmates have participated in the center for professional formation. "These women and girls now have an opportunity to present themselves with dignity, to find a decent job and that certificate can enable them dignity", says Mr. Klosi.
Employment is seen as a good way for inmates to be integrated as soon as possible. Some say that this gives way to a normal life once they get out of jail. It is also easier for them to find a job once they get out.
Prisons themselves offer employment opportunities in their territories. But payments are very low.
Among businesses, there are efforts to accept inmates who are currently suffering sentences. However, this is not something that they can do very willingly, due to the insecurity that their involvement brings and the skepticism that such incentives bear. /balkaneu.com/