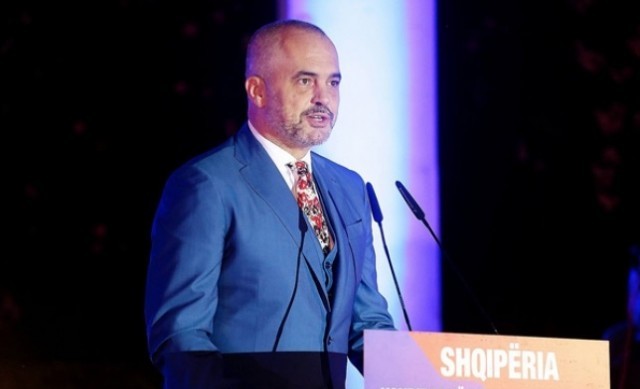 Tirana, February 13, 2015/Independent Balkan News Agency
Today, the Fund for the Stimulation of Employment was launched in the city of Fier, where PM Edi Rama declared that this fund was doubled.
"There's a special fund to stimulate employment and this fund is allocated to all of those who are looking for a job and companies. 361 subjects benefited this fund in 2014 and which enabled the employment of four thousand jobseekers. This year, the fund is twice as much", said Rama.
Edi Rama also made a comparison with last government, by saying that last year, this fund was four times bigger.
The head of "BiznesAlbania", Luan Bregasi says that for the districts of Fier and Vlora, the fund is doubled and amounts to 1 million USD. "The PM kept his word because the tax meant more employment in textile industry companies", said Bregasi.
Meanwhile, the Minister of Social Welfare and Youth, Erion Veliaj said that for the districts of Fier and Vlora alone, the employment fund amounts to 1 million USD. He has invited businesses to employ more residents from flooded areas, because this way, they will benefit a bonus from the employment fund.
"In both districts that have been affected by floods, Fier and Vlora, this fund is over 1 million USD, or 20% of the fund allocated for the whole of Albania", said minister Veliaj.
The fund amounting to 4,5 million USD benefits those companies that employ people of different categories, especially girls and women, young people, disabled people or people from the Roma and Egyptian community. /ibna/