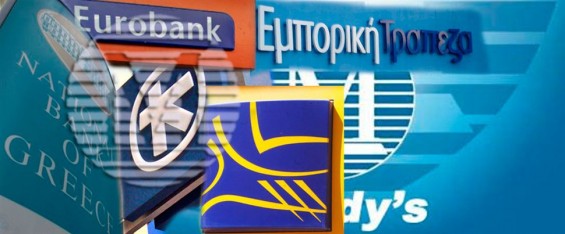 Athens, May 21, 2015/ Independent Balkan News Agency
By Zacharias Petrou
Following a Governing Council meeting on Wednesday, the European Central Bank decided to slightly increase the amount of money Greek banks can borrow under the program for Emergency Liquidity Assistance.
The amount of money the Greek central bank can lend domestic banks rose to 80.2 billion euros from €80 billion the previous week.
The ECB also decided to leave unchanged the haircut (which refers to a reduction in value that a central bank places on collateral that is posted in exchange for a loan) schedule on Greek bonds used by the country's banks to draw money from the ELA program.
"The Governing Council discussed the collateral haircut schedule for Greek government-linked assets used as collateral for ELA today. It will continue to closely monitor the situation," an ECB spokesman said.
Raising the cap on emergency liquidity assistance for Greek banks is considered a positive move. However, the fact that it is only a modest increase is evidence of the ECB's intention to keep Greece on a tight leash as talks with creditors over the country's bailout deal continue.
Bloomberg reported earlier on Wednesday that Greece's central bank was set to ask the European Central Bank to sign off on an increase of 1.1 billion euros to the maximum emergency funding it can provide to Greek lenders.
Officially, according to Bloomberg, the ECB decided not to opt for such a large increase as Greece still has a funding buffer available and deposit outflows stabilized in the past week. However, analysts in Athens and domestic banking sources maintain this is clearly the ECB's way of applying pressure on the Greek government to reach a deal with its international lenders.
Greek government officials warned the country won't be able to make a payment to the International Monetary Fund due June 5 without a deal with creditors. Before that deadline, however, the ECB can push Greece to default should the Governing Council decide to increase the discounts on the collateral posted by banks in return for ELA.
The Governing Council reviews ELA weekly and can curb it with a two-thirds majority via a vote.