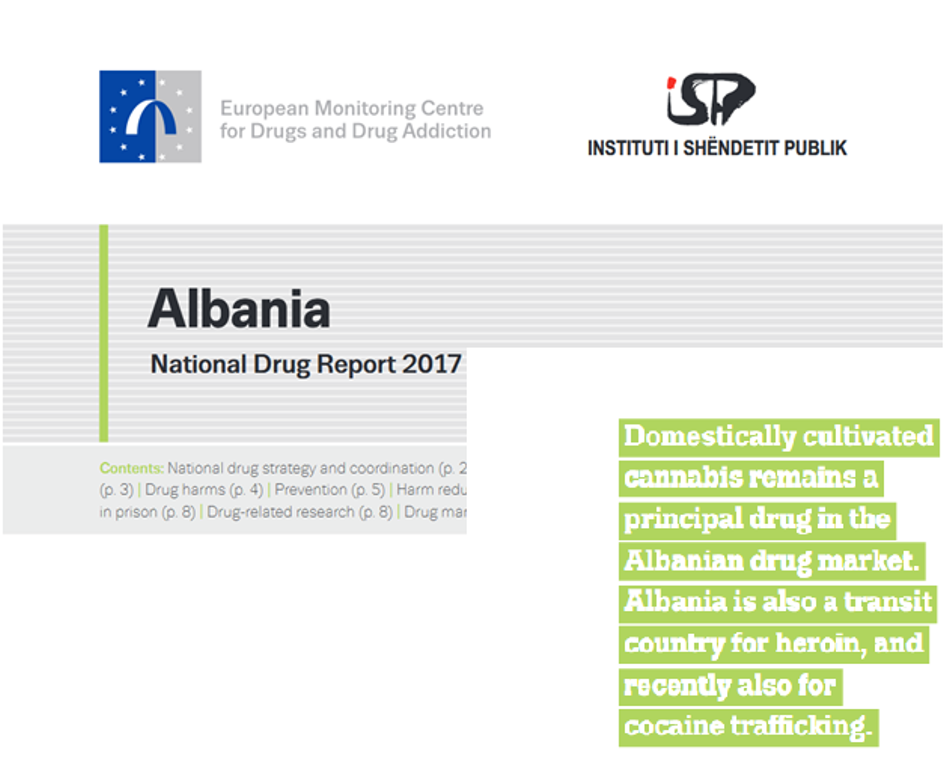 Albania is a producer of cannabis and at the same time, a transit country for heroin trafficking.
This is confirmed by the latest report issued by EMCDDA, the European Monitoring Centre for Drugs and Drug Addiction.
According to this report, Albania mainly supplies with cannabis its neighboring countries in Western Balkans and in the European Union.
"Albania is also a transit country for heroin and recently, cocaine", the report further states.
The main routes which are used are Turkey-Bulgaria-FYROM-Albania and Turkey-Bulgaria-FYROM-Kosovo-Albania.
According to the report, the amount of heroin caught in Albania in 2015 was 2015.
As far as cocaine is concerned, experts quote that in 2015, Albanian police seized 27.1 kg of this drug.
Meanwhile, as far as cannabis cultivated in the country is concerned, international experts say that it continues to remain the main narcotic substance in the Albanian drug market. /balkaneu.com/