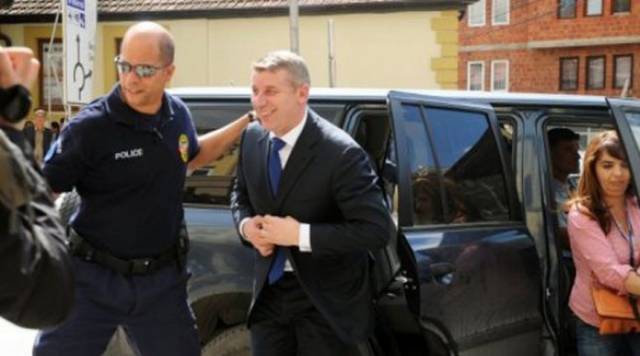 Pristina, June 5, 2013
US Embassy in Kosovo has reacted over the objections for the arrests of the former members of the Kosovo Liberation Army who are accused of war crimes. In a press release, the US embassy declares that the embassy is not against the war of the KLA, but against those who are accused of committing war crimes.
"We declare that the current accusations are not addressed against the KLA, but against individuals, for crimes which may have been committed against ethnic Serbs and Albanians. We appeal to the public opinion and institutions in Kosovo not to interfere in an independent judicial process and to leave justice, for which many people fought, have its say", states the press release of the US embassy.
According to the US embassy in Kosovo, people of Kosovo have the right to feel proud about the war and that the enquiries for war crimes are not being conducted against KLA, but against several individuals suspected of war crimes.
"The US embassy has noticed that there have been political reactions in Parliament and media about the investigation and arrest of the so called 'Drenica Group'".
In the past few days there have been protests demanding the release of the former members of the KLA arrested 10 days ago. /ibna/