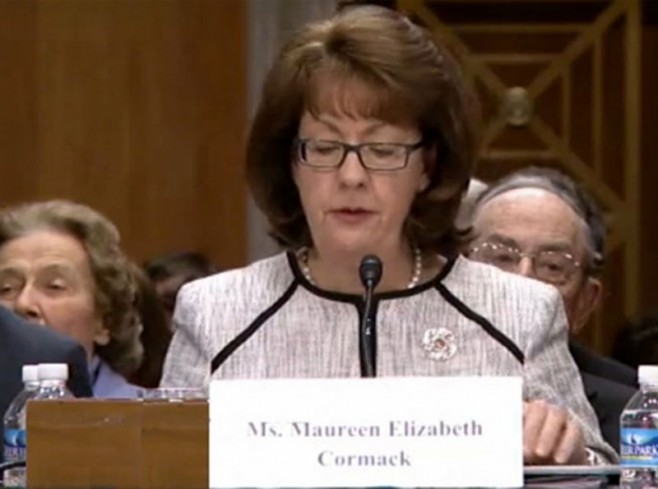 Sarajevo, November 16, 2015/Independent Balkan News Agency
By Mladen Dragojlovic
US ambassador in BiH, Maureen Cormack, called the young people to express their ideas and emphasised that the Embassy will support entrepreneurship in BiH, as it has supported it in the previous period.
"As an Embassy we are committed to fostering this spirit of entrepreneurship. And to make sure we are doing our part", I will share with you a few things we are doing this year to assist.
First, we hosted a hack-a-thon on November 6-8 where young people from across BiH developed some great mobile applications with a community impact.  Here's what they came up with: mobile applications that make  your ride on public transportation more predictable, improve the way critical blood donations are collected, help alert you to rising water levels on river banks, and use gaming to get young people excited about engineering, Cormack said on her blog.
She added that BiH now has a Startup Cup, which is a U.S. State Department-funded initiative to help launch new entrepreneurs; winners will be announced in a few weeks.  Finally, as she said, the Embassy in BiH will officially launch 'Entrepreneur of the Month', a new initiative that will start in 2016 to recognize entrepreneurs throughout BiH.
"I have traveled all around BiH and met incredibly talented people who inspire me – all of us need to support their creativity and innovation.  You can't afford to continue to let them get frustrated and leave the country, putting BiH talent at the service of other countries instead of your own.  As we celebrate in BiH Entrepreneurship Week, let's foster this spirit of entrepreneurship. Let's commit to being active instead of passive, to solving a problem rather than just identifying one, and to supporting possibilities rather than dismissing ideas.  Here's to all the entrepreneurs in BiH whom I've met and whom I've yet to meet – the dreamers, designers, inventors, and innovators – and to all the aspiring ones out there who are thinking about how to address this country's challenges, and who just need now to take that first step", said the US Ambassador.
Cormack said that entrepreneurship is more than just the traditional definition of having an idea and starting a business. It is, she explained, about an 'entrepreneurial spirit' of innovation, of problem-solving, and of exploring possibilities. It is about thinking creatively about the challenges we face and solving problems in ways we haven't considered.
"Respected American entrepreneur Peter Corbett was in BiH for the first time last month.  One of the things he told students and business leaders he met was instead of trying to come up with that one big idea, they need to start by identifying a problem, then focus on how to go about addressing it", Cormack said.