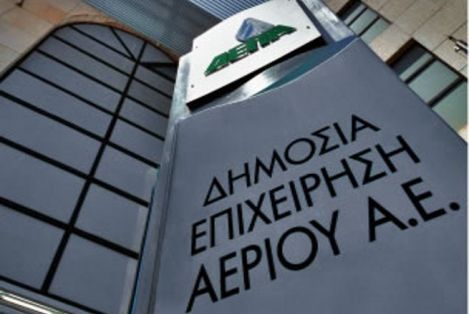 By Lefteris Yallouros – Athens
Greece was rocked Monday by the news that Russian energy giant Gazprom won't be tabling a bid for the country's public gas company, DEPA.
Greece failed to attract any bids for the natural gas firm as a Greek consortium that has expressed an informal interest also dropped out of the race on the deadline day for binding bids.
Furthermore, Athens got just one bid (from Azerbaijan's SOCAR) for natural gas grid operator DESFA – a DEPA unit that is being privatized separatel – as Sintez, another Russian energy firm pulled out.
Gazprom explained its decision not to submit a bid for DEPA in a statement:
"We have not received sufficient guarantees that the financial position of the company DEPA will not worsen by the time of completion of the transaction. All procedures for the approval and registration of the purchase of DEPA after the results of the tender can take about a year. The company already has serious problems with consumer non-payments. It will have to restructure its subsidiary DESFA after the spin-off.  The bidders are not guaranteed that the state regulation of DEPA won't worsen. All this creates significant risks affecting the value of the company, and the price of the transaction is proposed to be fixed right now, without taking into account these factors".
The privatization has now been postponed, causing a "headache" to Greek officials as failure to privatize DEPA will block the planned privatization of state oil refiner Hellenic Petroleum, which owns 35 percent of DEPA and possibly the sale of DESFA too.
For the Greek government, the failure of this privatization represents a major disaster. Prime Minister Antonis Samaras held several meetings with Gazprom's Chief Executive Alexej Miller in recent weeks and had also travelled to Azerbaijan to push through the DESFA sale.
The privatization deadline was also postponed, reportedly to accommodate a Gazprom bid.
Some Greek officials note the EU would have blocked the deal in any case. Reuters, on the other hand, quotes a local energy industry source that says the Greek government handled the deal in "an amateurish way".
Reports in Athens suggest Greece would not lower its asking price for DEPA due to disagreement over the price at which Gazprom would supply gas to Greek households as Greece currently pays about 30 percent more than the European Union average for the natural gas it imports from Russia.
Needless to say a large dent will be put in the country's effort to stay true to its adjustment program obligations. The Finance Ministry planned to raise EUR 1.8 billion from asset sales by the end of September. That will no longer be possible.
The Athens media point out that Greece may have also lost a diplomatic and geopolitical battle as Washington had warned Athens against the sale of energy assets to the Russian interests.
The Greek stock market crashed Monday due to the news, as it recorded a 4.6 pct dip.