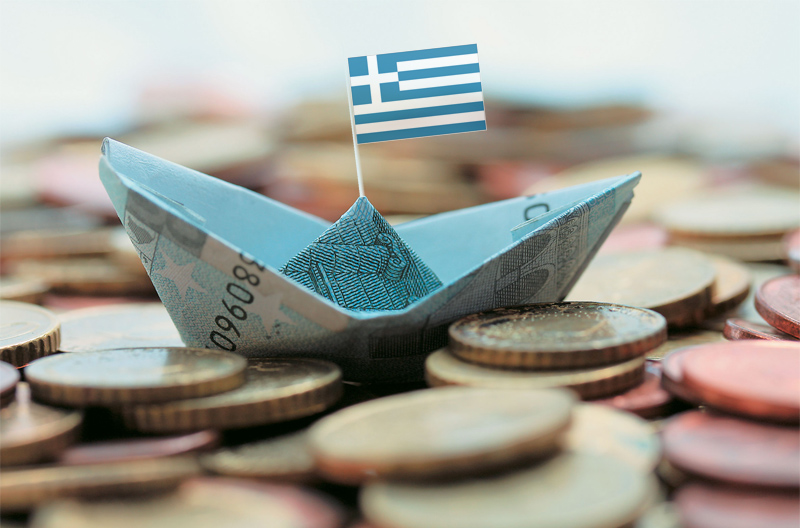 Athens, October 23, 2015/Independent Balkan News Agency
By Spiros Sideris
The Greek debt fell to EUR 300 bn during the second quarter of the current year, from EUR 301.5 bn in the first quarter of 2015, according to the figures of the Greek Statistical Authority. At the end of 2014 the debt stood at EUR 315.45 billion, from 319.2 billion at the end of 2013.
As is pointed out by ELSTAT, the debt reduction in the first quarter of the year is due mainly to the refund of the EUR 10.9 bn to the European Financial Stability from the Greek Financial Stability Fund and the payment of EUR 2.8 bn to the IMF.
As shown by the figures of ELSTAT, most of the debt, that is EUR 227 bn, consists of long-term loans, while EUR 2.29 bn relates to short-term borrowing.
The total government securities are at EUR 69.9 bn, with EUR 12.77 bn maturing in less than one year and EUR 57.12 bn over a period of longer than one year.
Offers for the 51% of PPA to be submitted on December 5
As decided by the administration of HRADF, on Saturday December 5 interested parties will submit binding bids for the 51% of the Piraeus Port Authority.
Reportedly, among the conditions laid down in the contract which will be signed by the bidder, is the investment of at least EUR 350 mln.
As is known, the waterfront of Drapetsona and the area of ​​Cynosure which is an archeological site will be excluded from the concession.
Interest for the acquisition of the majority stake have expressed Cosco. the danish APM Terminals, and a company from the Philippines.