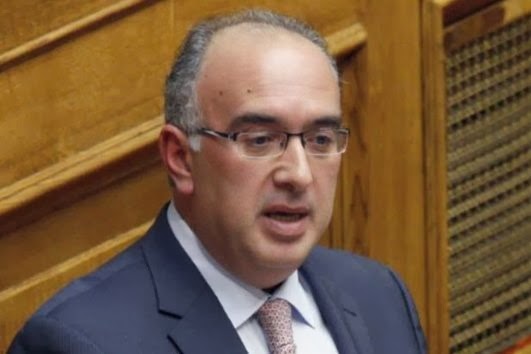 By Lefteris Yallouros – Athens
The development of the old Athens airport site in the area of Elliniko is set to create 35.000 new jobs, boosting the ailing Greek economy, by 2025, a study by the Foundation for Economic and Industrial Research showed.
The report also says it will add 1.5 pct to the country's gross domestic product (GDP), assisting investment demand and private consumption.
Some of the world's biggest investment funds (Abu Dhabi-based company Al Maabar, China's Fosun Group as well as unnamed European funds) will pump money into the development project, headed by Greece's Lamda Development. The 6.2 km plot is an exceptionally privileged asset with great proximity to the city center that will become one of the most beautiful green areas in Europe.
The importance of the development for the Greek economy is evident by the following fact cited by the IOBE report: If the investment does not materialize, some 14,500 jobs will be lost through the fiscal adjustment measures that will be taken in 2014 and 2015 to offset the fiscal loss resulting from the concession's failure.
Developing the area will also contribute to the permanent improvement in the balance of trade, in the short run through an influx of capital during the construction phase, and in the long run through transfer of income (as for example through luring foreign buyers, or through income from hosting cultural and other events,etc).
"The initiation of development activities will send a strong signal to markets that Greece is changing and is now a country open to foreign investment and international entrepreneurship reinforcing further the tendencies for capital inflows" the study points out.
The Elliniko project is of utmost importance to the Greek government's drive to attract investment as part of its privatization program. Along with interest in the ports of Piraeus and Thessaloniki, the Hellenic Railways and a stake in the country's energy company, it is hoped that much needed investment will help the country return to growth.
Main opposition party SYRIZA, however, slammed the government's plan to hand over the former Athens airport site at Elliniko to private interests, pledging to review the legality of all concession contracts for public assets when it comes to power.
SYRIZA leader Alexis Tsipras accused the Hellenic Republic Asset Development Fund (TAIPED) of being "a clique deciding on the future of public wealth without transparency or Parliamentary supervision."
The main objection on behalf of SYRIZA has to do with the fact that only one bid was tabled for the site.
The TAIPED board will open Lamda Development's offer for Elliniko tomorrow. The offer is reported to be around EUR 600 million. If the bid is not deemed satisfactory for the selling party, then the TAIPED board will ask the candidate buyer to improve its offer and grant the sole interested investor a 10-day period to raise its bid.