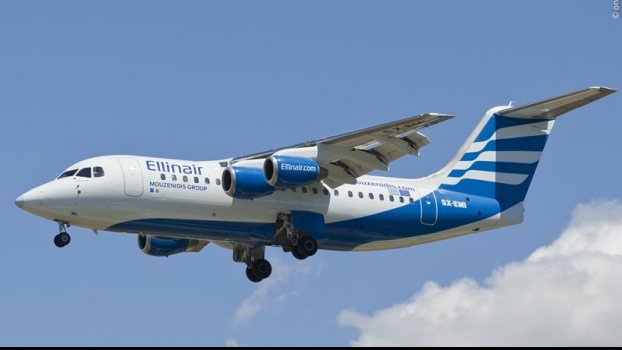 Athens, February 16, 2016/ Independent Balkan News Agency
By Olga Mavrou
Ellinair airline (Mouzanidis Group) announced that it starts (from March)  a new, ambitious schedule of direct flights to new  destinations in 15 countries.
The program of Ellinair  include direct flights to numerous cities of Russia (from Thessaloniki, Athens, Corfu, Zakynthos and Heraklion) and Ukraine (from Thessaloniki, Corfu and Heraklion). As part of the summer program,  Riga will be linked directly with Thessaloniki and Corfu. Also, Thessaloniki will be  directly linked with  Tbilisi (Georgia), Astana (Kazakhstan), Tallinn (Estonia), Izmir (Turkey), Budapest, Bucharest, Belgrade, Larnaca, Rome, Milan and Verona.
The company has doubled the number of its aircrafts and seems ready to use them. According to its schedule there are going to be  3 direct flights (every week)  from Thessaloniki to Moscow and two direct flights a week from Thessaloniki to Saint Petersburg, another two Thessaloniki-Rostov, once a week Thessaloniki – Kaliningrad and Novorossiysk, once a week also Thessaloniki-Kiev, Thessaloniki- Tbilisi,  Thessaloniki – Warsaw, Thessaloniki-Rome, Thessaloniki-Milan, twice a week Thessaloniki -Cyprus and others.