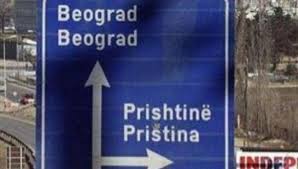 Pristina, May 24, 2013
The implementation plan of the agreement between Kosovo and Serbia will be comprised of 6 main elements: The regulation of legal framework; the Association of Communes; Police; Justice system; Communal elections; and the general dispositions.
The plan adapts to the agreements with Serbia, the laws of Kosovo, grants amnesty for the Serbs of the North and allows illegal structures in the North to establish the association of Serb majority communes.
The document doesn't contain any logos, any state name or the names and positions of those who have put their initials on the document.
On Wednesday, the document was signed by the Prime Minister of Kosovo, Hashim Thaci, the Serb Prime Minister, Ivica Dacic and the EU senior official for foreign affairs, Baroness Catherine Ashton.
Meanwhile, the agreement has been highly praised by EU officials. The EU Enlargement Commissioner, Stefan Fule said that the agreement between Kosovo and Serbia has changed the EU perspective of the Western Balkan.
"Serbia and Kosovo have achieved a historical agreement", said Fule. /ibna/