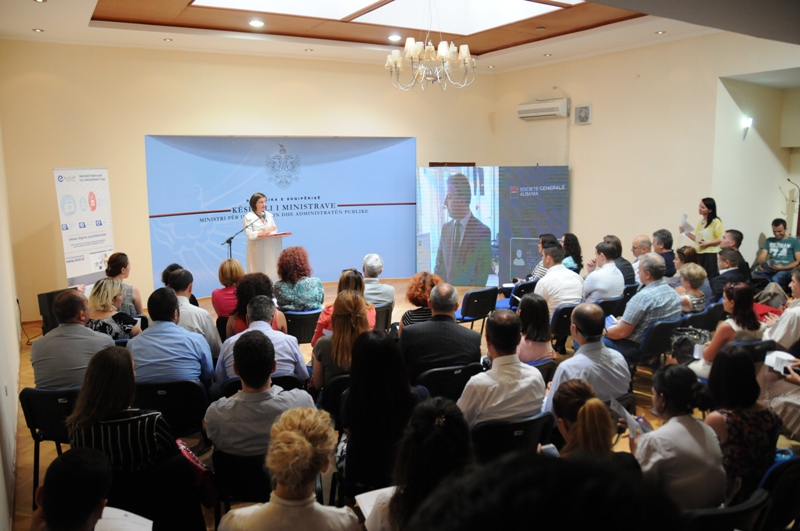 Tirana, 17 June 2015/Independent Balkan News Agency
In an effort to offer services that do not take up a lot of time and money from citizens and businesses, the use of safe electronic products in public services and businesses has started to be applied in Albania.
The main part of these products is electronic signature, which is considered as the safest means in electronic communication.
Electronic signature guarantees the legal validity of the electronic document and its binding power, in the same form as in writing.
Secure identification and electronic signature, which are generated by electronic certificates incorporated in the official ID, enables citizens to benefit more services in distance.
These electronic certificates are currently offered free of charge for Albanian citizens.
Minister of Innovation, Milena Harito says that these new innovative services are an effort for a better life.
"Our aim is to make the life of the citizens better, to reduce bureaucracies and through this, to leave less room for corruption, because where there are no wickets, there's less room for corruption and this is what we have always said in terms of building systems to fight corruption", Mrs. Harito says.
"The government is very determined and has a clear action plan to encourage innovative services, online services, facilitate public services for the citizens, but at the same time, to offer facilities to the business sector by improving with what technology offers us today, the way we provide services in the public and private sector", the minister adds.
In order to inform people with electronic signature, the government is holding informative campaigns for the use of secure electronic products. The campaigns that were just concluded were held with workers of public administration, with the scope of increasing their performance, and the private sector with the aim of facilitating administrative procedures.
According to the minister of Innovation, in the recent months, around 4000 electronic documents have been circulated through NCR (National Center of Registration) alone.
This is seen as a good step to expand the circle of users of this service even more. /ibna/