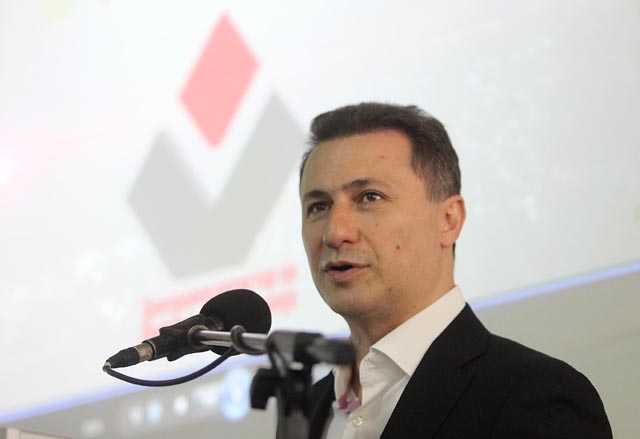 Skopje, July 22, 2014/ Independent Balkan News Agency
The electronic property registration system has been introduced for the first time in the former Yugoslav Republic of Macedonia in the framework of the "One window system" project launched by the government.
Prime minister Nikola Gruevski participated today (photo) in the inauguration of this 250 thousand Euro investment.
According to prime minister Nikola Gruevski, the electronic property registration system improves the process of the registration of properties.
"With this new service, we reduce queues and save time for people, we improve the quality of the service and facilitate business", said Gruevski.
Head of the Central Registrar, Andrea Popovski said that the e-registration system is similar to the current process of paper registration.
The difference relates to the fact that in contrast from now when registration is being made on paper, it will be made through internet without the physical presence of the interested person, using only the digital certificates as a means for identification.
Electronic property registration system was enabled in cooperation with the Notary Chamber, which is the main administrator of the registration of properties.
"The central registrar will continue to introduce new measures which will help domestic economy and private sector and it will introduce innovation and services with professional standards", said prime minister Gruevski.
He said that part of these projects are the introduction of an electronic registration system for leasing,  for an accurate registration of the bankruptcy procedures for private companies, for the tenders and the audit of the data for private firms, also in the English version. /ibna/