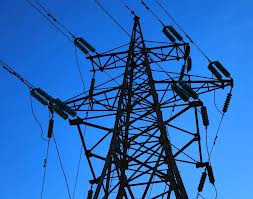 By Natasa Radic – Zagreb
After the Slovenian company GEN-I won a tender in June to supply the Croatian public administration with electricity, now the Croatian rivals, company HEP has started to reduce prices, too. Now, after 23 years, HEP has announced a price reduction.
"The electricity war" has intensified when the Central Office for Public Procurement announced that in the future all ministries will get the electricity supply from GEN-I. Their offer was for one million and 200 thousand euros cheaper than HEP's.
-We will definitely be actively involved in the competition. We will reward loyal customers, offer new packages and offers will be different. It can be expected in the future – said HEP CEO Tomislav Seric.
The customers did not have to wait for long –  HEP has just applied to the Croatian Energy Regulatory Agency (HERA) for reduction of manufacturing components in electricity prices for households by 10.7 percent. And if this proposal is accepted, the final price of electricity for households on average could be lower by 6-7 percent.
They explained that this requirement is based on the application of the formula for calculating the cost of production of electricity in the first half of this year, as well as estimates of production costs in 2013.
When HERA decides upon their request, HEP will inform citizens about the future amount of tariff items for production of electricity, and the initiation of lower prices.
There is no doubt that HEP was forced to this because of the competition that emerged in the electricity market. Notice of HEP on lower prices for households was commented by the Economy Minister Ivan Vrdoljak.
-It is the first time that the price of electricity is going down in the last 23 years of Croatian independence, and we're going to welcome this decision. I expect HEP to come out in the future with new tariffs, deals and marketing, in order to fight for its share of the pie. I'm sure it will be successful and that  HEP will keep the most of the Croatian market – said the Minister.