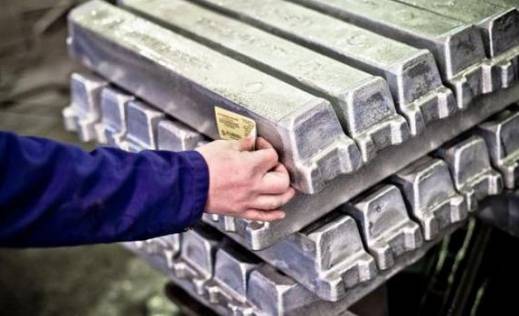 By Adnan Prekic – Podgorica
Until a few days ago it was almost certain that all conditions were met so that  the biggest factory in Montenegro, the Aluminum Plant, to be sold for 28 million euro to the local businessman Veselin Pejovic. It turns out that the Italian partners in the state energy companiy are not willing to fulfill the key requirement of Pejović, which is an electricity price of 38 euros per megawatt.
The decision of the Constitutional Court to annul the law by which the Assembly decided on the future buyer of the Aluminum Plant, and the adoption of a decision proclaiming an industrial zone near the plant, indicate that the state is fulfilling one by one the local businessman's requests. Although the question of power was very important, due to the majority ownership of the state in the energy company, it was expected that the price of 38 euros would be adopted.
It turns out that the Government of Montenegro and its partner in the state energy company Italian company A2A did not approve the price of electricity which the potential buyer had requested. The Italian partners have proposed a price of 45 euros per megawatt at a discount of 5% by the end of the year. At that price there is currently reduced production in the company. Official decisions should be taken by the shareholders Assembly of the state energy company. Media in Montenegro, citing sources from the company, announced that the Italian owner of A2A seek higher price in order to better position themselves in resolving the tax debt of 45 million euros.
The decision to sell the factory will be made by mid-month. The bankruptcy trustee Aluminum Combine Veselin Perisic has asked  the owner of "UNIPROM"  Veselin Pejovic to specify his offer in the event that Montenegrin Electric transmission system does not meet the requirement of guaranteed electricity price of 38 euros per megawatt.
Even at a price of 45 euros the company "UNIPROM"  is not giving up on buying the Aluminum Plant. However, without cheap electricity the electrolysis plant cannot function, leaving only the finale preparation,  meaning  they will have to import raw aluminum. This scenario does not correspond to workers. In the Aluminum Plant there used to work a few thousand people, today only 700 workers are employed.  If the raw aluminum is not produced in the factory in Podgorica only 300 workers will remain. President of the unions of the company Rade Krivokapic, said that failure to achieve electricity prices for the Aluminum Plant of 38 euros per megawatt hour will mean the end of the industry in Montenegro. The unions expect from the Government to make every effort to preserve the production of raw aluminum, production of 120 thousand tons and the opening of processing facilities.