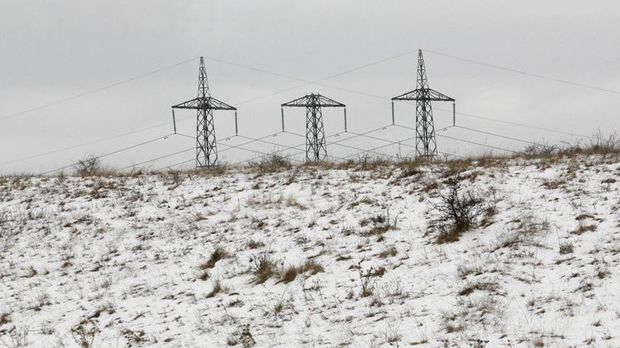 By Clive Leviev – Sawyer of The Sofia Globe
Electricity distribution companies in Bulgaria are conducting campaigns to help customers whose power consumption is significantly higher with the onset of winter, to use electricity more efficiently.
In Bulgaria, an aggravating factor in electricity consumption is that, at 40 per cent, the proportion of electricity bills that results from domestic heating is notably higher than the 24 per cent average for the European Union.
High electricity bills are a particularly sensitive issue against the background of these having been used to mobilise people against the government of the time in the "cost-of-living" street protests of February 2013.
Since then, the Bulgarian Socialist Party government that took power after the May early parliamentary elections has attempted some tinkering with the system to try to reduce electricity prices for end-users.
Against a background of a new poll by agency Market Links showing further growing support for demands for the resignation of the BSP government, cost-of-living issues, and the risk that electricity bills could again infuriate consumers, could be a key factor in determining how long the current government can hold out against popular demands for it to go.
The electricity companies, of course, have launched information campaigns not for political reasons but to keep end-users satisfied – and also against a background of the power distribution companies having been targeted by the February protesters as greedy foreign monopolies.
In parallel with the price adjustments and information campaigns, CEZ – the power distribution company for Sofia and surrounds – has teamed up with the Interior Ministry to act against theft of electricity in its western Bulgaria area.
The thefts of electricity mean not only millions of leva in losses for CEZ, but also can affect the reliability of supply.
On December 8, CEZ said staff of the company and representatives of the Interior Ministry had carried out joint inspections of domestic and business customers to investigate theft of electricity in various locations in CEZ's supply area.
Since the beginning of 2013, the company had carried out more than 45 000 inspections, checking transformers, meters, time switches and other equipment. The most frequent abuse was manipulation of electricity meters, the company said.
CEZ said that there had been about 17.5 million kWh "unregulated power consumption" – meaning, electricity thefts – from January to November 2013.
According to CEZ stats, published by Sofia energy agency SOFENA, electricity consumption in western Bulgaria per client in the winter months averages 320 KWh, which is 68 per cent more than in September ( 191 KWh).
The spike in power consumption during the winter stems from the fact that in Bulgaria electricity used for heating accounts for 40 per cent of overall consumption. "It is very important for our clients to know that a small change in their daily routine could substantially reduce their electricity bills. We hope our tips and the information will help our customers take control of their consumption, " Petr Dokladal, CEZ Regional Manager for Bulgaria, said.
Power distributor EVN, whose area includes Plovdiv, Bourgas and surrounds, saw the electricity consumed by its household clients rise by 3.6 per cent year-on-year to 258 KWh in late October from 249 KWh a year ago.
However, at the same time, the average invoice amount, including value-added tax, decreased from 47.43 leva in October 2012 to 43.68 leva in October 2013.
For now, even with the nominal decreases in electricity tariffs – which already have the downside of reducing the earnings of the electricity distribution companies – it is an open question whether there will be a genuine benefit for end-users from the current government's intervention. Much will depend on the kind of winter Bulgaria experiences, and predictably, long-term forecasts are mixed – with several predicting a much colder winter than the previous one, in turn meaning higher power consumption.