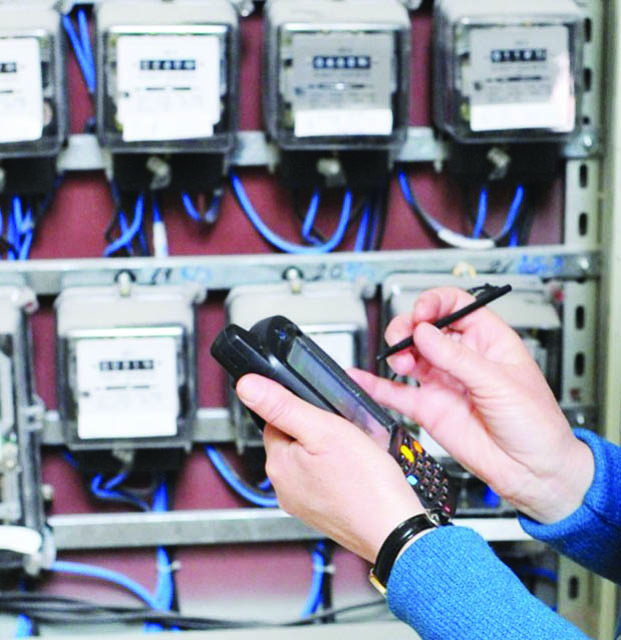 IBNA Observation/For many years, electric power has been systematically stolen by Albanians. This phenomenon has been so constant that the government is proud of reducing the level of losses in the network from 50 to 42%. The prime minister talks about a "life or death battle". The performance of the Albanian energy system from the years of communism until today
Tirana, March 28, 2014/Independent Balkan News Agency
In 2013, electricity generated from all sources increased by 16,7% compared to 2012. The amount of energy produced and imported amounted to 9.310 GWh.
These data are issued by INSTAT (Albanian Institute of Statistics).
The use of electricity from consumers in 2013 has increased by 4,2% compared to 2012. The amount available for final consumption amounted to 4.551 GWh as opposed to 4.369 in 2012 and this comprises 48,9% of the total amount of energy for use.
Final consumption from households and other consumers increased respectively by 4,9% and 3,4% compared to the previous year.
Detailed figures
Total production of electricity accounts for 75,1% of the total amount of energy, which increased by 47,2%. The total amount produced in 2013 is 6.987 GWh as opposed to 4.745 GWh produced in 2012.
The main sources of production of electricity are hydro power plants. The amount of energy produced by them has increased by 44,3% compared to the previous year. Production from hydro power plants represents 83,6% of total production, while production of energy from private plants given on concession accounts for 16,4% of energy in the country. There was also an increase of 64,5% for energy produced by private plants given on concession compared to a year ago.
Thermal power stations have not produced electricity during 2013.
Import
Import (including exchanges) of energy saw a drop of 28,1% compared to 2012. Import in 2013 amounted to 2.323 GWh and accounts for 25 % of electric power generated in total as opposed to 40,5% a year ago. The entire annual amount of net import of 171 GWh was made in the first quarter of 2013.
Export (including exchanges) in 2013 accounted for 15,3% of electricity consumed or 1.425 GWh. The annual net export of 953 GWh was made in the first half of 2013.
Losses have increased
Compared to 2012, losses in the network last year have increased by 1,7%, from 3.250 GWh to 3.306 GWh. They account for 35,5% of the  energy available for use. Losses in the distribution system account for 96,7% of the energy lost in the network, which saw an increase of 3,8%.
Rama: Energy, we're fighting a battle for life or death
The new government says that it has inherited a 1.1 billion USD chain debt between CEZ Distribution Operator, Transmission Operator-OST, banks and other actors. Currently, losses which were 50% have been reduced to 42%. The government aims to lower losses under 40% in the near future. Payment collection has increased by 20%.
The prime minister says that energy situation is very difficult. He even says that it's a battle for life and death and issues a strong message for the citizens.
"Albanians must hear me well: this is a battle for life and death, which is fought on a daily basis in order to avoid an energetic collapse. We have inherited a very serious culture of nonpayment. Everyone must understand that we will be ruthless against those who steal and do not pay power supply. The more people pay, the safer we are".
Mr. Rama promises that power supply will not be lacking, but warns that there will soon be a campaign. "We will not start from the poor, but from those who have money to pay and then the poor, because they must pay too. There will be a drastic plan of measures, cutting off services for all those who are debtors with the power supply".
Energy, a wound which is not healing
The full electrification of the country was made during the 50 years of communist regime. The population was half of the current population of 4 million.
The state did not encourage heating through power supply but through wood.
At the beginning of '90s, a galloping theft of energy started. The majority part of households were equipped with electric heaters and coolers. Consumption increased drastically and the current system could not support it. The right wing government was irresponsible by not improving the situation until 1997, when it left power. The arrival of the left did not improve the situation, in spite of the promises that were made. The situation deteriorated from 2000 to 2002, where consumers used to spend many hours without power supply.
In 2005, the right wing government made new investments and continued the investments started by the left. Three years later, the situation improved and restrictions were lifted. But during this whole time, theft of power supply has not been stopped. Theft is made by not paying power supply bills for many years, through the network, through double lines, by not being equipped with electric meters, etc. These were mostly noticed in the '90s, falling in the recent years. Nevertheless, losses in the energy network are 50%. /ibna/