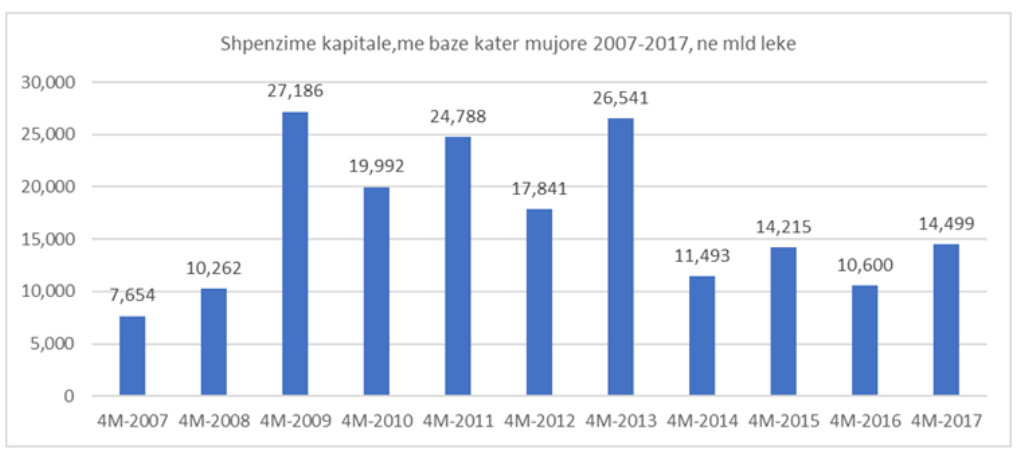 Albania seems to have been cautious with the investments carried out this year, because it is an electoral year and money is needed for elections.
This is indicated by the latest figures published by the ministry of Finance, which show that capital investments for the first four months of the year were 8% lower than projected. In other words, 14.4 billion ALL were invested instead of 15.7 billion ALL that were planned.
It seems that the government has been cautious with them, in order to have the necessary funds for the 25 June 2017 elections.
The most funded project this year is the expropriation project amounting to 1,3 billion ALL or 10 million euros, which has been used as compensation for the construction of energy infrastructure. /balkaneu.com/