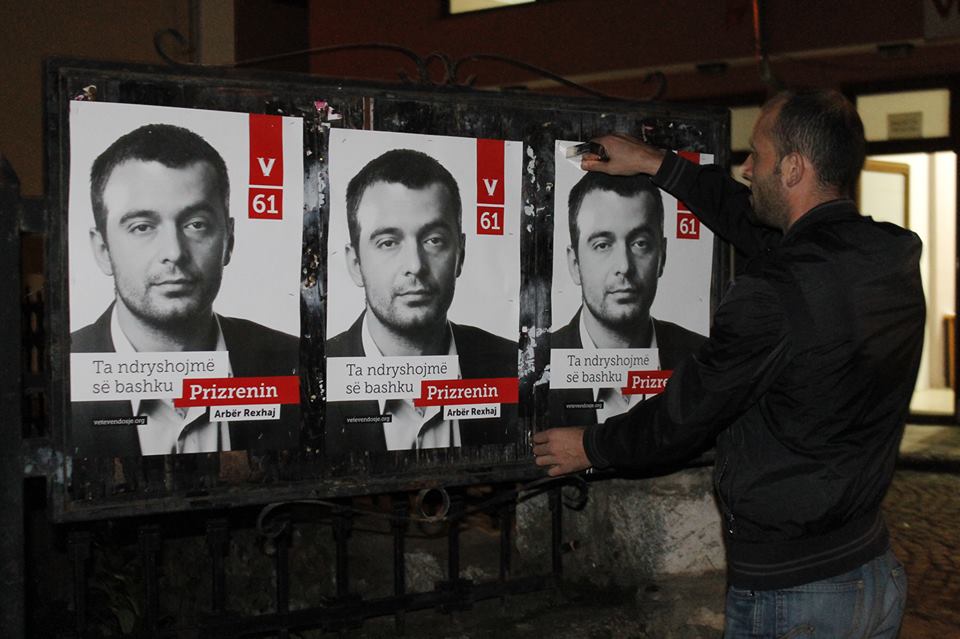 Pristina, October 3, 2013
The electoral campaign for the November 3 local government elections has kicked off in Kosovo. Several of the political subjects have started their campaign for votes since midnight.
The race for Pristina is expected to be very strong. Eight candidates are racing for the mayor of the capital.
According to all exit polls, the race will be very narrow between the current mayor Isa Mustafa and the candidate of Self Determination, Shpend Ahmeti. These two candidates have scheduled big rallies today in Pristina. LDK has invited its voters to gather near the new monument of the late president Ibrahim Rugova, while Self Determination has invited voters to gather at the National Library, where besides the candidate for mayor, Shpend Ahmeti, there will also be a speech by the leader of Self Determination, Albin Kurti.
In these elections, Democratic Party (PDK) in power is running with the minister of Security Forces of Kosovo, Agim Ceku.
Alliance for the Future of Kosovo led by Ramush Haradinaj is running with Besnik Tahiri, while Pacolli's party is running with Korab Sejdiu. Present in this race is also a woman, Kacusha Jashari from PSD. Meanwhile, Movement for Unity is running with Valon Murati and the Strong Party is running with Visar Arifaj.
According to the decision of the Central Election Commission, the electoral campaign will last 30 days. /ibna/