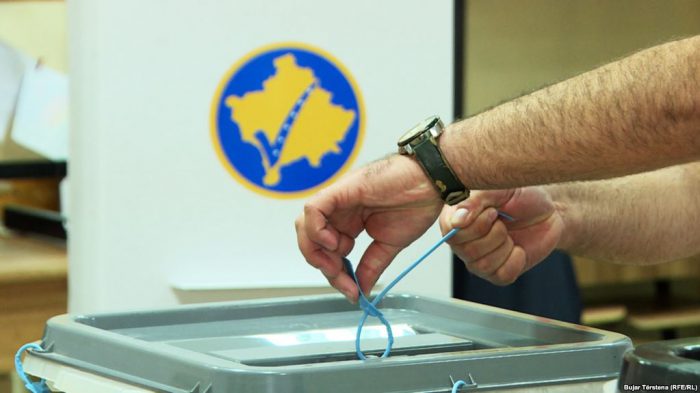 Threats, bombs, fear, divisions and suspicious persons… The local elections in ten Serb municipalities in Kosovo have had a long pre-game conducted by Belgrade; they ended with the only possible result – win of Vucic's trabants – Deutsche Welle (DW) in Serbian commented voting held on Sunday.
The turnout was, as in all the other parts of Kosovo, frustratingly low – the lowest in northern Mitrovica (38,5 percent), the highest in Klokot (63,2 percent). In the whole Kosovo, only 43,58 percent of those eligible cast their votes.
"The similarity of the local elections in Serb municipalities in Kosovo with those in Serbia is stunning. In both cases voting is interpreted as life-and-death struggle, and in that fight the current authorities do not hesitate to use any kind of pressure against both their political rivals and voters. All this is accompanied with fragrant misuse of the media and government's resources, as well as opened or latent threats. All this scary machinery temporarily comes down only when absolute win is secured; what may happen if government candidates lose, some other time", according to DW.
Video: Srpska slavi u Severnoj Mitrovici uz šampanjac
During election day in Kosovo, there were also strange news such as those about explosives in the bus carrying internally displaced persons from Kosovo, found in Jarinje administrative pass. This fits with the unprecedented pressure, as claimed by opposition activists in Serb municipalities; there were no duels during the campaign, opposition banners have been destroyed, there was no media freedom, DW states.
Dusan Janjic, head of the NGO Forum for Ethnic Relations, also stresses that Serbian community was exposed to "atmosphere of fear". "When they relax a little bit, some car is immediately blown up, or a Molotov cocktail is thrown onto someone's house. The activities of the criminals from Belgrade and other places were also intensified; they were coming in towns such as Kosovska Mitrovica and Leposavic, because there was a risk for Vucic's candidates that opposition could win", Dusan Janjic told German service…/IBNA
Photo: Bujar Terstena, RFE/RL