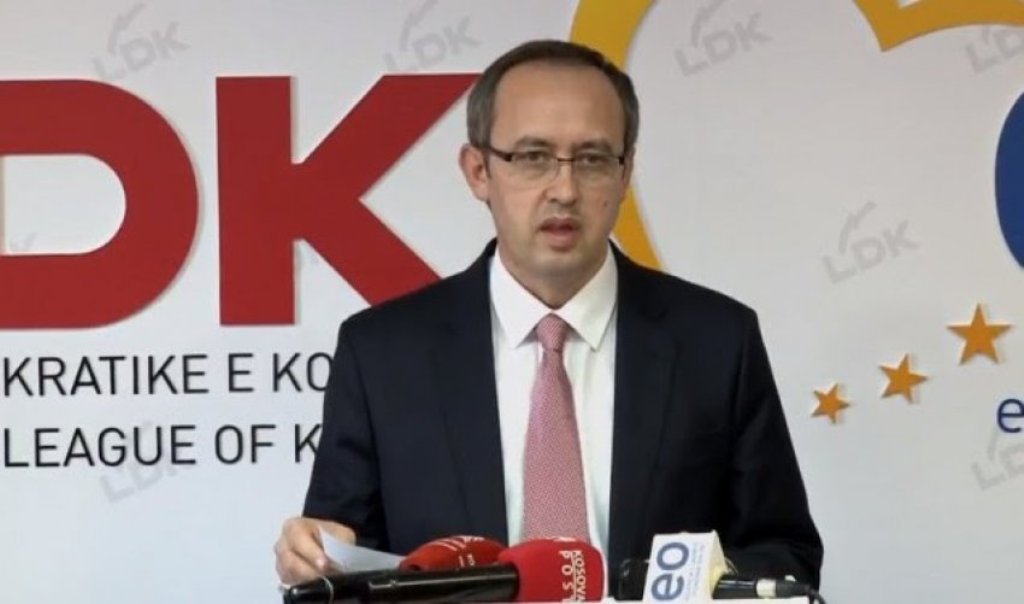 Democratic League of Kosovo whip, Avdullah Hoti declared today that dialogue with Serbia should continue once general elections are held.
"First we should hold elections and then continue with dialogue. Only a legitimate government could produce institutional stability and would prevent all the geo-political threats being made on Kosovo. We cannot pretend to normalize relations with Serbia and have abnormal institutions within Kosovo. The current situation in Kosovo is not generating internal normality", Hoti said.
The opposition representative also said that Kosovo cannot continue its path to European integration at a time when President Thaci has embarked on an unconstitutional incentive to change borders.
He said that Kosovo's Democratic League will continue its efforts along with other parliamentary parties to topple the government and hold fresh parliamentary elections. /ibna/