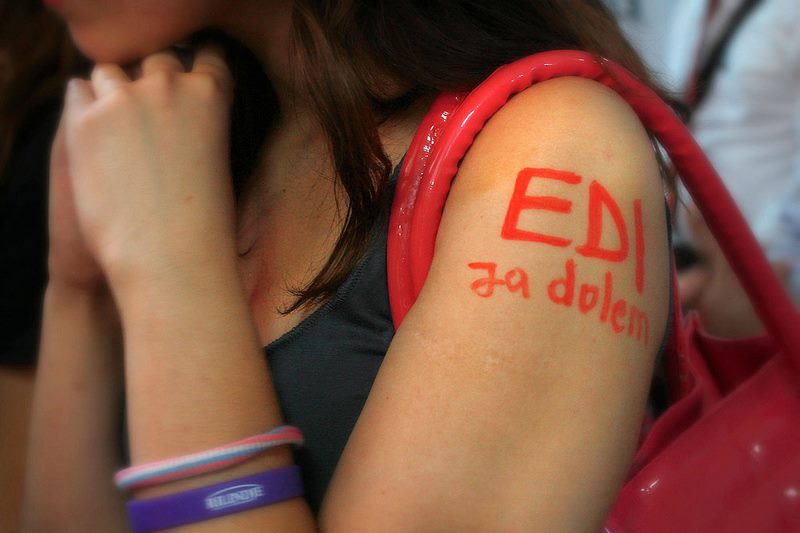 Tirana, June 24, 2013
Alliance for European Albania led by the leader of the Socialist Party, Edi Rama results to be the winner of the elections half way through the counting process.
The counting process continues throughout Albania, where no problems have been identified which may affect the final result.
The leader of the SP, Edi Rama during a media appearance on Monday said that the opposition won more than its projections. According to Mr. Rama, the opposition has won at least 80 seats in the 140 seats parliament, thus assuring a sufficient majority to form a new government.
On the other side, the democrat MP, Gerti Bogdani appeared before the cameras to issue a press conference. Bogdani said that the counting process is yet to be completed, expressing his conviction that at the end of the counting process, the Democratic Party will result to be the winner. /ibna/
On the photo: A girl celebrating the victory of the SP, writing on her body "Edi, we made it"