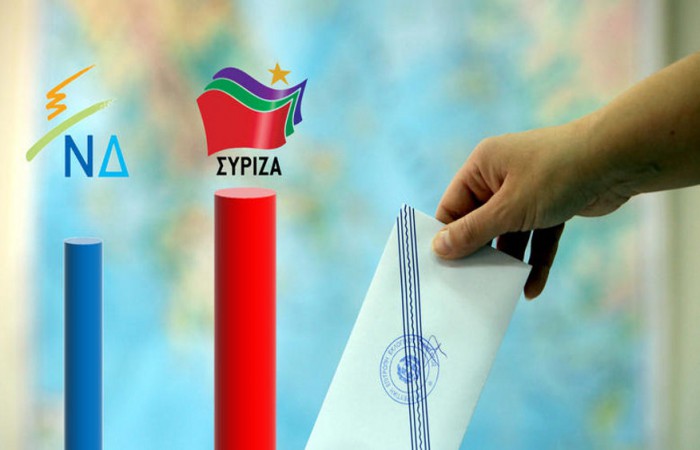 Athens, September 7, 2015/ Independent Balkan News Agency
By Zacharias Petrou
With less than two weeks to go before a general election, political party leaders are focusing their efforts on luring the large number of undecided voters that will play a crucial role in the final outcome on September 20.
Speaking in Thessaloniki on Sunday, Syriza leader Alexis Tsipras defended the 7-month period he was Prime Minister and promised to improve the terms of the bailout he agreed with Greece's creditors if he is re-elected.
"The battle to improve it is far from over," Tsipras said, referring to the bailout adding that one of the main battles he will fight is for Greece to win some form of debt relief. "We will have this very important development over the debt by the end of the year" the former PM stressed.
Earlier, in an interview with Skai TV, the Syriza leader appeared certain that a government will be formed following the election. "There is 15-20 percent of undecided voters right now. In simple maths, this means that the party that will come first, if it doesn't secure an outright majority at the parliament, will be very close to it," Tsipras said.
Speaking to a gathering of mayors and prefects in Athens, New Democracy party leader Vangelis Meimarakis attacked Tsipras for failing to realize that broad coalitions will certainly be required after the Sep 20 vote. "He is afraid of dialogue. It's one thing to be afraid of governing with us but he doesn't even want to speak with us" Meimarakis characteristically said.
The New Democracy leader also appealed to undecided voters. The Head of the conservatives said there is no room for a protest vote or abstention. "The last time that happened it cost the country 90 billion euros" Meimarakis pointed out.
Latest polls show Syriza and New Democracy are very close. With televised political debates coming up on Sep 9 (involving all party leaders) and Sep 14 (Tsipras and Meimarakis go head to head) strategy in the last few days may be key to determining the winner.
A Marc poll for newspaper To Ethnos and a Kapa Research survey for Vima tis Kiriakis both put Syriza in first by a narrow margin. Marc gives Syriza 24.4% of the vote with New Democracy on 24% while Kappa Research puts Syriza in the lead with 26.5% and New Democracy is close behind with 25.9%.
The leaders of the two parties are also very close in terms of popularity. Alexis Tsipras is favored by 37.2% of voters with Meimarakis preferred by 35.2% according to Kapa Research.