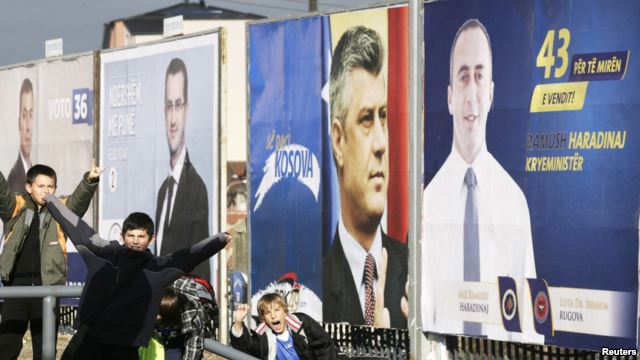 Experts of electoral issues in Kosovo talk about the electoral system and the necessary reforms. Talking to IBNA, Besa Luzha from the "Friedrich Ebert" foundation, professor of constitutional law, Arsim Bajrami and Arben Qirezi and Arben Hajrullahu from the Center for Political Courage, explain the political consequences of the gridlock in the electoral system
Pristina, March 31, 2014/ Independent Balkan News Agency
By Elton Tota
Analysts and experts of the political system in Kosovo say that so far, there have been no adequate efforts for a suitable necessary reform. They say that political parties have never unveiled their alternatives as far as the electoral reform is concerned.
Arben Qirezi from the Center for Political Courage says for IBNA that electoral systems have serious political consequences.
"Electoral systems have serious political consequences for a country. Electoral system in Kosovo has initially started to be discussed in 2001 by the work group of the constitutional framework".
In the past few days, Center for Political Courage in cooperation with Friedrich Erbert foundation presented a study on electoral systems in Kosovo.
Mr. Qirezi explains that: "The scope of this study has been to inform parties about the political effects of electoral systems, not necessarily about a reform which is being discussed, but we think that the debate on the reform must expand and must not stop".
Arben Hajrullahu from the Center for Political Courage told IBNA that when it comes to elections and electoral systems, we're witnesses as to how electoral systems have failed until now.
According to him, ways must be found in order to guarantee a normal voting process.
"When we talk about electoral systems, the main challenges consist on how to guarantee the choice of everyone, without producing the dictatorship of the majority. Thus, we must have a representation of the political system and of the interests of all groups of society, in order not to have blockades and for the entire system to be based on the same rules as in democratic countries", says Mr. Hajrullahu.
Besa Luxha from the Friedrich Erber foundation says that the current electoral system must be changed. According to her, this system is not a product of a proper reform.
"So far there has not been a proper reform, but this doesn't stop us from making analyses and debates in order for this electoral system to change, because this is not the best electoral system. For the first time, we must experiment a proper reform", says Luzha.
Professor of Constitutional Law, Arsim Bajrami says that so far, there have been no efforts for a proper electoral reform.
"Political parties in Kosovo have never shown their alternatives as to how the electoral reform should be", said he. /ibna/