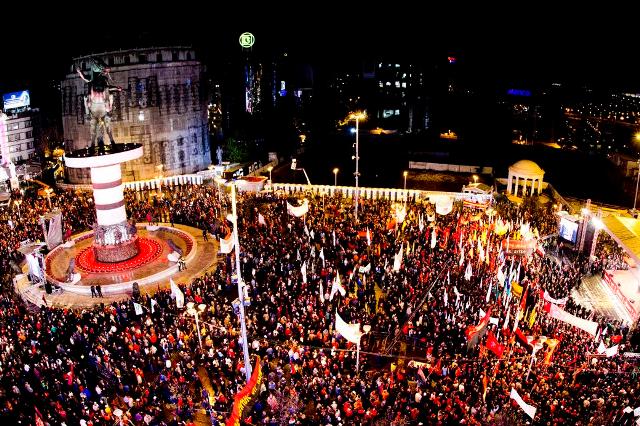 The election campaign for the early elections of 11 December has started in FYROM. 11 political parties and coalitions are running in this election, which is the ninth since the country left the former Yugoslav federation.
The campaigns of the biggest political parties starts in their strongholds.
VMRO-DPMNE of Nikola Gruevski starts its campaign this evening in Ohrid, while the Macedonian opposition led by SDSM (Macedonian Social Democratic Union) will start its campaign in Prilep. BDI (Democratic Union for Integration) starts its campaign from the rural commune of Likovo in the north of the country, while PDSH (Democratic Party of Albanians) starts its campaign from Studenican in Skopje.
Leaders of SDSM, Zoran Zaev says that he believes that these elections will be normal elections.
"I believe that these elections will be normal, but whether they will be fair and democratic, the parties in power know more on this, because in previous elections, they have not enabled such thing", Zaev said.
Other representatives of political parties said that they will offer their contribution for fair and democratic elections.
Head of the State Election Commission, Aleksandar Cicakovski said that these elections are important for the country and according to him, all preparations have been made by their institution.
"Free and fair elections contribute for the democratic development of society. All participants in the elections must strengthen the foundations of democracy and contribute in building trust in the elections", Cicakovski said.
These elections have also triggered the interest of international organizations, which have warned that they will monitor the process. OSCE/ODIHR will have over 330 monitors in the elections, while there will also be monitors from the Council of Europe, European Parliament and other domestic and international organizations. /balkaneu.com/